If you have a few hours of waiting time during your stop over at Incheon International Airport, don't just sit around and miss out on a taste of the local culture. Getting on one of the exciting transit activities and tours is a splendid way to experience some of the popular sights and sounds of Korea. With an hour, a couple of hours, or more, there are plenty of options to suit each traveler's schedule and interests.

Visitors who did not get a chance to arrange their transit tours before their flight may still stop by the airport Transit Tour Desk and consult the staff upon arrival. Choose from a wide variety of activities that range from visiting Korea's historical treasures to shopping in the trendiest districts.

Instead of sitting at the gate and waiting for the next flight, travelers can turn their short stay into a great experience!
1. Transit Tour Packages
Travel agencies at the Incheon International Airport offer pamphlets and brochures about travel destination and provide counseling services to help travelers in choosing tours that suit their individual needs and interests. The map below indicates the Transit Tour Desk locations within the airport.
Choices include the Seoul City Tour, Temple Tour, Korean Drama Hallyu Tour, Traditional Culture Experience Tour, and many other exciting programs. The staff can also recommend programs to fit different schedules and budgets. Click on the pictures below for package options and to make reservations
Transit Tourism Programs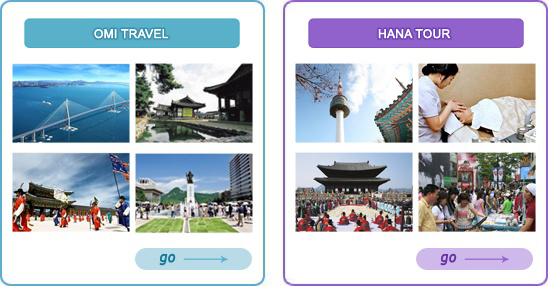 * A wide variety of services are available for transit passengers at the Incheon International Airport. For details, please visit the Incheon International Airport website.
2. Individual Touring via Airport Railway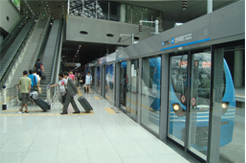 If you do you not want to travel using travel packages provided by travel agencies, we recommend using the Airport Express (AREX). AREX is the fastest and most convenient option for transit passengers to explore Seoul.

The AREX railway connects Incheon International Airport to Seoul Station. There are non-stop, express trains and commuter trains. The airport line shortens travel time between Incheon Airport and Seoul Station to a mere 43 minutes for non-stop, express trains and 53 minutes for commuter trains. The express train departs Seoul Station every 30 minutes and the commuter train every 6 minutes.

Express Train Fare: 14,300 won for adults / 6,900 won for children (VAT included)
Commuter Train Fare: 4,050 won for adults / 2,080 won for children (When paid with Single Journey Tickets, VAT included)

** The above fares are as of October 2012 and are subject to change.
** Transfer to Gyeongui Line (Seoul Station - Munsan Station) from Hongik Univ. and Gongdeok stations will begin operation on December 15, 2012.

The commuter train has two services; one from Seoul Station to Incheon Airport and the other from Seoul Station to Geomam Station. Travelers should check their destination before boarding. (Commuter trains alternate between Incheon Airport and Geomam Station.)
※ Click on map for enlarged view.
☞ AREX Airport Railway website
☞ For more information on how to go to Seoul from Incheon Airport: From Incheon Airport to Seoul
☞ For more information on Seoul: Seoul Highlights
Last updated on November 6, 2012