Traditional Activities and Programs

---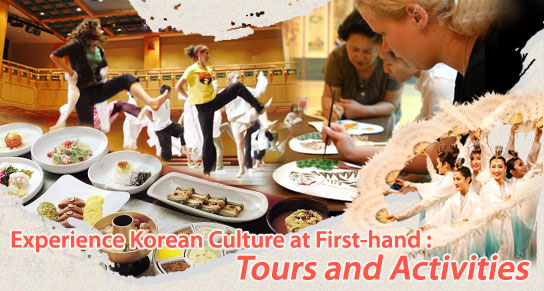 In Korea there's plenty to do: visiting famous tourist attractions, eating Korean foods and going shopping.
However, VisitKorea recommends that you do something unique during your trip and experience Korean traditional culture at firsthand. There are a variety of activities available for travelers, such as making traditional handicrafts, Korean cooking classes, ceramic making, and programs to help you experience the culture of Korea's royal palaces. If you are interested in sports you could try learning Taekwondo, Korea's famous national martial art.

Medical tours are available where you can relax and sample some of Korea's traditional treatments, or you can learn what it was like to live in a traditional Korean house in a hanok stay program.

VisitKorea introduces seven activities and tours to help you fully experience the culture of Korea.



---