Experience Korea's Unique Culture, 'Jjimjil-bang'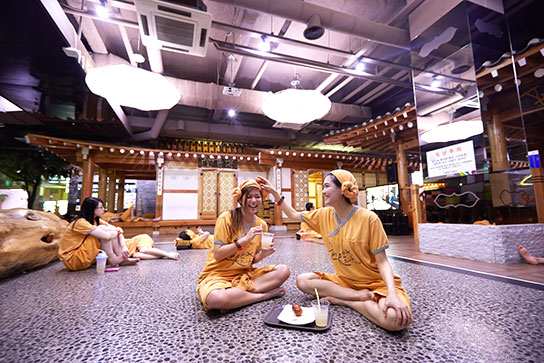 During your beauty and wellness trip to Korea, one of the recommendations is to visit a Korean spa called jjimjil-bang. Even if you do not fancy the idea of sitting in a boiling hot room, fret not, as most of the jjimjil-bangs are packed with all kinds of great entertainment besides their main sauna facility.

Jjimjil derives from the words meaning 'heating' in Korean, however, most of the facilities do not necessary limit its function to just a hot sauna. So, join us in uncovering all the fun and facts about a typical jjimjil-bang experience!
What is Jjimjil-bang?
Jjimjil-bang, or Korean spa, has already become well-known among foreign travelers for relaxing after an intense day of sightseeing. Initially built to offer bathing experience in various types of hot pools, quarters of heating rooms all operated in different temperatures are also available to suit different guests' preferences. Koreans have long believed that perspiring in these hot rooms has some medicinal effect in loosening tensions and stress of one's mind and body.

The rooms made of loess (yellow mud or 'hwangtoe' in Korean) are especially loved by the locals as the ingredients will help in softening the skins, though the temperature ranges from 40 degree Celsius to as high as 80 degree Celsius.

The place also functions as a safe, clean and affordable spot to stay overnight, attracting many travelers who are on a tight budget. What's more interesting is that most of them operate 24 hours and are open all year round!
How to Enjoy Jimjil-bang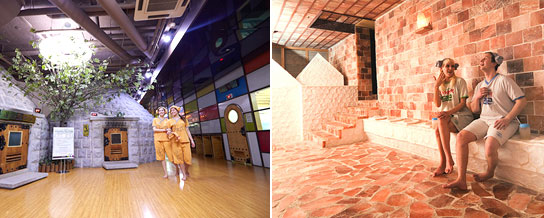 Before entering the main area where jjimjil-bang facilities are open for both genders, guests will first be guided into a changing room after admission payment. Once inside, you will be given with a dry towel, T-shirt, shorts, and a key for storage. The key may be exchanged for another locker key if the facility has different storage for shoes, clothes and belongings.

Bath supplies are not provided, though you can also purchase disposable shampoo, hair conditioner and other bath products at additional costs. Please also keep in mind that the communal areas neither offer blankets nor bedclothes though an overnight stay is possible. You may also be charged with extra fees if you decide to stay for a longer hour.
Scenes of Jimjil-bang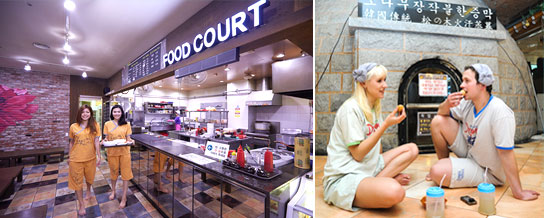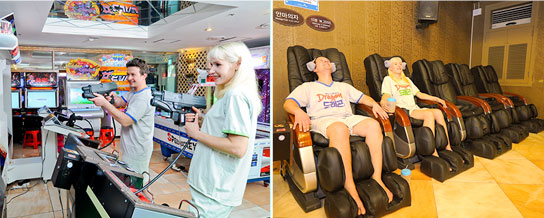 Convenient facilities available in a jjimjil-bang are far beyond imagination, including snack bars, game rooms, massage chairs, theaters, nail salons and many more. This multipurpose-equipped and great service venue have captured not only the hearts of Koreans but visitors from abroad as well, giving the opportunity for these businesses to spread outside of Korea.

Guests will have to pay additional fees for these subsidiary facilities and some may not accept credit or debit cards for payments, so it will be good to have some cash in hands. After all that perspiration from the hot sauna, you may want to grab a small bite at the snack bars that cater to a wide menu, ranging from ice cold beverages, to Korean street food, or even a simple meal if you have a bigger appetite. If you really want to experience jjimjil-bang like a true local, try ordering some maekbanseok gyeran (stone-plate cooked eggs) or an ice sikhye (a traditional sweet Korean drink with floating rice) as it will make you cool in a jiffy!
Jimjil-bang in the Major Cities
The list below is some of the most famous jjimjil-bangs frequented by foreign tourists. Before visiting any from the list below, referring to reviews on them in advance may help you familiarize with the places.
* This column was last updated in August 2015, and therefore information may differ from what is presented here. We advise you to check details from the official websites before visiting.
<Last updated on August 26, 2015>