Spas & Hot Springs in Korea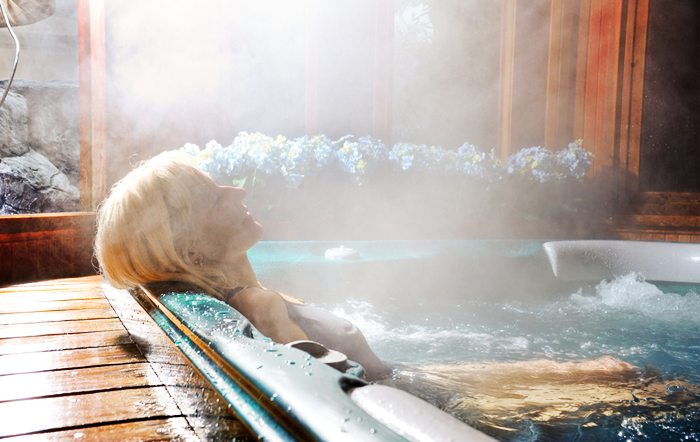 Bathing in hot spring water, or oncheonsu in Korean, and partaking in spa activities has long been loved by Koreans even from ancient times. This unique culture is often seen as medical treatment due to the proven effectiveness in relieving stress, as well as helping to recover ones body from fatigue, muscular pain and many others ailments. The long list of benefits of Korean saunas have led to a growing number of visitors from abroad to include a spa activity in their itinerary, and thus more facilities are opening in many regions around the country.

It has become increasingly popular among Koreans as well, because it's good for your skin but especially because most of the places offer a common area where families and couples can meet and gather to chat and enjoy some downtime together. Feeling tired or stressed? Be sure to visit a spa in Korea for health-oriented relaxation and rejuvenation!
Hot Springs (oncheon)
There are a wide variety of hot spring facilities throughout the country; conveniently-located urban oncheon, health-centered on rejuvenation, open-air oncheon with views of the tranquil natural surroundings, upscale spa resorts where you can de-stress in a soothing environment, and water parks with a variety of fun water rides.

On the whole, these diverse themed oncheon facilities provide "healing" getaways effective in treating dermatitis, assuaging symptoms related to sleep deprivation, high blood pressure, neuralgia and more. Even kings of the Joseon Era stopped and came to rest at these hot spring destinations listed below during their long journeys. Pick the best fit for your travel needs when exhausted. You are sure to be pleased when soaking yourself in the water, unloading stress while enjoying the mountain or ocean view at the same time.
Major hot spring destinations in Korea
Spas
Although hot springs are located near almost every major tourist attraction, they do not always come with accommodations or high-end personal services. If you are looking to satisfy these particular needs, visit spa facilities that offer exclusive treatments and quality services. Visitors can enjoy leisurely spa baths with special bath preparations, as well as receive professionally-done aroma oil massages. Many of the spas these days provide personally-catered spa programs, similar to five-star hotels.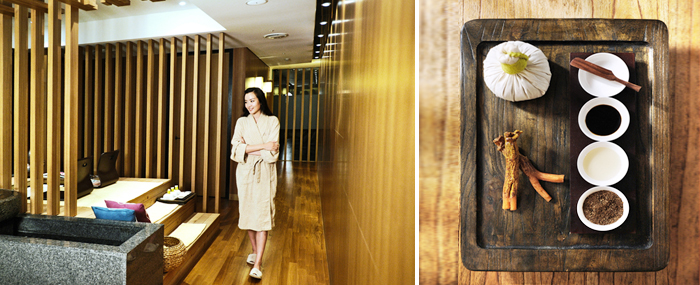 Photo: Medical spa experience in Korea
Spas in luxury hotels and resorts

Hotel spas are the ultimate experience in health-oriented indulgence and offer customers an array of luxury spa products and services. Though initially offered as a subsidiary service for hotel guests, hotel spa services have come into their own and now cater to an ever increasing number of outside guests.

Resort spas are usually found away from the city in quieter, more natural settings that help emphasize the overall spirit of relaxation and rejuvenation. Though you'll need to set aside a larger chunk of time to travel to one of these locations, resort spas usually offer the benefit of lower prices when compared to hotel spas. Many resort spas are equipped with a water theme park, outdoor hot springs, and indoor spa facilities, attracting family visitors.
Medical spas

Medical spas include a variety of spa treatments but usually examine each visitor's physical conditions more in depth, combing spa treatments with a doctor's diagnosis and possibly a prescription. The number of medical spa facilities in Korea is increasing, offering dermatology, plastic surgery, and Eastern medicine. Treatments are designed to prevent aging, fight obesity and stress, and bring the body in balance through a combination of healthy diet, exercise, and natural remedies.
* This column was last updated in October 2015, and therefore information may differ from what is presented here. We advise you to check details from the official websites before visiting.
<Last updated on October 2, 2015>