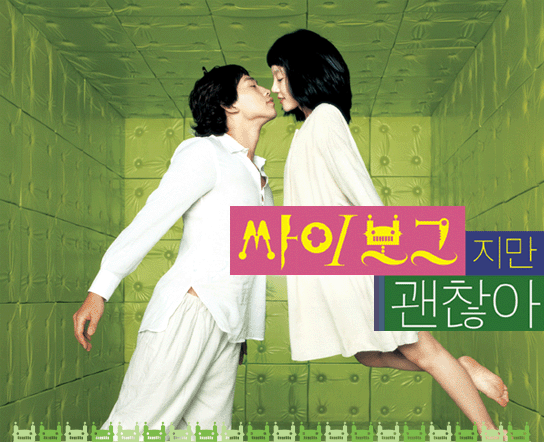 I'm a Cyborg, but That's Okay
Director Park Chan-wook who is famous for directing the revenge trilogy 'Old Boy', 'Sympathy for Mr. Vengeance', 'Sympathy for Lady Vengeance' chose the love story entitled 'I'm a Cyborg, but that's Okay' as his next film. Although it feels like a science-fiction movie, it is actually a romantic comedy, and has been credited as a very new style of movie. Two young actors and the surrounding minor characters' bizarre imaginations and fantasies in Sinsegye (a new world) Mental Hospital in pastel colors make this movie the most light-hearted movie by Park, Chan-wook.

In particular, actress Lim Soo-jung, who lost 5 kilograms-weighing around 30 kilograms when filming for the movie-, and her co-actor Jeong Ji-hoon (Rain), a singer and actor popular both nationally and internationally, create cute and funny scenes, making the audience laugh throughout the movie. This movie has been invited to enter the 2007 Berlin International Film Festival Competition.
Movie Information
Director: Park, Chan-wook
Cast: Jeong Ji-hoon (Rain), Lim Soo-jung, Choi Hui-jin, Yu Ho-jeong
Genre: Drama, comedy, romance
Production date: December 7, 2006
Runtime: 105 minutes
Website: http://www.cyborg2006.co.kr/(Korean, English)

Movie Synopsis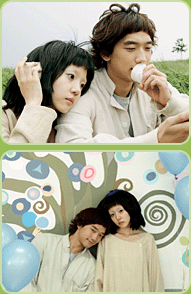 Yeong-gun enters Sinsegye (a new world) Mental Hospital filled with patients that have bizarre imaginations and fantasies. She believes she is a cyborg. Although this hospital is full of eccentric characters, even they do not understand Yeong-gun who talks to vending machines and public phones. Il-soon, a man who believes he can steal other people's traits, pays close attention to Yeong-gun, the new patient. Yeong-gun who believes cyborgs should not eat, continues to lose weight and becomes thinner and thinner. Worried about her, Il-soon uses all his abilities and puts them into motion to help Yeong-gun eat: first he steals someone's ability to fly while sleeping in order to teach Yeong-gun how to float and move freely; he then steals another's ability to yodel in order to sing yodel to Yeong-gun when she feels down. He even steals Yeong-gun's sense of sympathy to feel her sorrow instead of her.

Il-soon promises to help rescue her at any time for life-long warranty on the cyborg. Although Yeong-gun knows cyborgs should not like human, she begins to feel attracted to Il-soon. Eventually, the two fall in love. But, Yeong-gun continues to refuse eating to the point where it threatens her life. To save her, Il-soon takes the most ultimate action ever.
Characters & Cast
Cha Yeong-gun_ starred by Lim Soo-jung
Yeong-gun who is very skinny and has big eyes always carries a big bag with mouse, radio, denture, clock, and all kinds of stuff. Because she is a cyborg, she cannot eat food but thinks about how to recharge herself with the different kinds of batteries in her lunchbox. Enjoying talking with vending machines and light bulbs, she is the most special person in Sinsegye Mental Hospital.
Il-soon_starred by Jeong Ji-hoon (Rain)
Tall and innocent with warm and bright smile, Il-soon thinks that he might disappear –because of mental damage when he was young- and thus wears various masks. Other people's properties as well as personalities and talents are targets of stealing. This all mighty Il-soon got somebody to love. He is a romanticist who thinks he can do anything for his beloved Yeong-gun, the new patient.
Film Location Information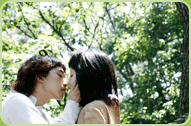 Geumgang Park (Botanical Garden)
Yeong-gun, a girl who believes she is a cyborg, and Il-soon, a guy who loves her kissed for the first time in Geumgang Botanical Garden located in Busan. Geumgang Botincal Garden, located in Geumgang Park, northwest of Dongnae Oncheonjang (spa), was opened in 1969. This comprehensive botanical garden covers an area of 194,490㎡ filled with 2,300 species of vegetation including 560 different tropical plants. In addition, it is great to take a walk in the botanical gardens because it is well equipped with recreational facilities to relax and enjoy walking.
Tourist Information Tel: +82-51-1330 (Korean, English, Japanese, Chinese)
Website: http://www.geumgangpark.or.kr (Korean)
Address: Mt. 43-1 Jangjeon 2-dong Geumjeong-gu Busan
Admission fee: 700 won
How to get: Get off at Oncheonjang station on Busan's Metro line number 1, and then take a taxi. (Alternatively, you can walk to the garden. It only takes approximately 15 minutes)