Upon hearing of the passing of his father, a city boy travels to a remote village to carry out the dutiful responsibilities of handling his father's final arrangements. The villagers welcome his arrival at first but quickly grow tired of his inquisitions and surreptitiously plan his early departure. Moss is directed by Kang Woo-seok (Silmido (2003) / 'Public Enemy' series), and was filmed on a sprawling location (66,115m2) in Seolcheon-myeon, Muju. The movie is based on a popular webtoon by Yun Tae-ho, and is a suspense-riddled, thriller thanks to the talented cast of characters (Jeong Jae-yeong, Park Hae-il, Yoo Hae-jin, Yoo Joon-sang, and Heo Joon-ho). The filming site also provided the perfect backdrop for this eerie and ominous tale set in a place where strangers are not welcome.
Movie Details

Directed by: Kang Woo-seok


Produced by: Cinema Service


Cast: Jeong Jae-yeong, Park Hae-il, Yoo Joon-sang, and Yoo Sun


Release Date: July 14, 2010


Running Time: 163 min


Genres: Drama/Thriller


Synopsis
With his life in shambles after recent legal troubles and a struggling personal life, Ryoo Hae-gook (Park Hae-il) yearns for a fresh start. The sudden news of his estranged father's (Ryoo Mok-hyeong) passing offers the perfect opportunity to escape Seoul for a while. Upon arriving in the secluded town, he finds the close-knit group of locals carries deep suspicions and a dark past, all-the-while questioning his every motive. The village leader (Jeong Jae-yeong), perched high about the others on his hillside estate, maintains seemingly limitless control and influence over everyone. His villa is better described as a castle, overlooking the movements of the entire village. The area has seen little activity with the outside world for nearly three decades.

In light of the mysterious circumstances surrounding his father's death, Hae-gook resolves not to leave until his questions are answered. He suspects foul play at the group of men that closely watch him, particularly the village leader. In his search for the truth, Hae-gook discovers a past he never knew about his father and suddenly realizes the dangerous game he has found himself in.
Characters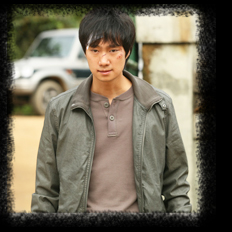 Park Hae-il ㅣ as Ryoo Hae-gook

Hae-gook is out to prove he is a man of principle. Although his stubbornness has created a whirlwind of trouble in his life, he is resolute in pursuing his case. From the moment he meets the villagers, he finds himself in one awkward situation after another. Searching for the truth may end up costing him his own life as his friction with the locals brings about deadly consequences.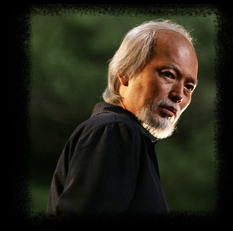 Jeong Jae-yeong ㅣ as Village Foreman, Cheon Yong-deok

At first appearance, Cheon Yong-deok seems to be a harmless old man. But his violent past as a corrupt detective is what brings fear to others around him. Through years of bribes, blackmail and extortion he has risen to become the absolute authority in this town. Yong-deok and his henchmen monitor Hae-gook's every move as his curiosity grows beyond control.
Yoo Joon-sang ㅣ as Prsecutor, Park Min-wook

Once a successful big-city prosecutor, Park Min-wook is relegated to a rural post after a failed case against Hae-gook. Because of this, a palpable hatred exists between the two but Hae-gook somehow manages to draw Min-wook into aiding him. After several calls for help, the same prosecutor that once vowed to put Hae-gook behind bars reluctantly begins to piece together a bigger story around the village leader and his past.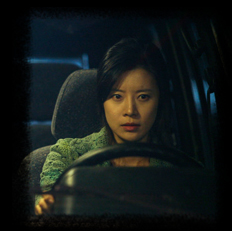 Yoo Sun ㅣ as Lee Yeong-ji

The sole female amongst the villagers, Yeung-ji runs the town's only grocery store. She is the only person not intent on sabotaging Hae-gook's every move and is the key to unraveling his father's past.
Filming Locations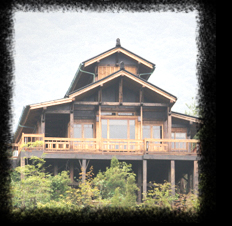 Village Studio (Seolcheon-myeon, Muju)

Thanks to the generous assistance from the Muju county office, the temporary studio was built on land set aside for a future Taekwondo Park to be constructed by 2013. The lot comprised ten buildings including a storage house and feed lot to resemble a real village and was dismantled after shooting completed.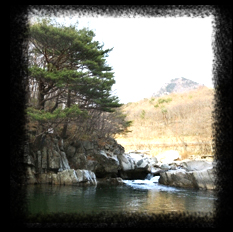 Deogyusan National Park (Cheonggeumdae and Pahoe)

Special scenes from the movie were filmed in Cheonggeumdae and Pahoe; two scenic attractions in the Muju Gucheondong Valley. The valley stretches 27.5km to the north of Deokyusan Mountain (1,614m) and is home to over 33 scenic attractions including Najetongmun Gate, Eunguam, Waryongdam, Haksodae, and Gucheon Falls.

☞ Deogyusan National Park
☞ Related Column: Deogyusan National Park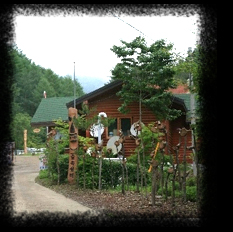 Deogyusan Recreational Forest

Additional scenes from the movie were filmed in nearby Deokyusan Recreation Forest. The park boasts lush trees including rows of German spruces and is a pristine environment for nature enthusiasts to enjoy.

☞ Deogyusan Recreational Forest
☞ Related Column: 13 Natural Recreational Forests in Korea
<Travel Tips on Muju>

The majority of shooting took place in Muju, Jeollabuk-do. Situated in the middle of South Korea, Muju is full of beautiful valleys, streams and scenic attractions and is famous for its picturesque landscapes year-round. The area is surrounded by mountains which are known to create the frequent foggy weather conditions. The county attracts many visitors during the summer for the Muju Firefly Festival as well as during the winter season for skiing & snowboarding.


☞ Related Column: The Real Fun Begins Once the Sun Sets Over "Muju Resort"
☞ Muju Resort
☞ Bandi Land
☞ Muju County Culture & Tourism Website (Korean, English, Chinese, Japanese)
☞ Korea Travel Phone +82-63-1330 (Korean, English, Chinese, Japanese)