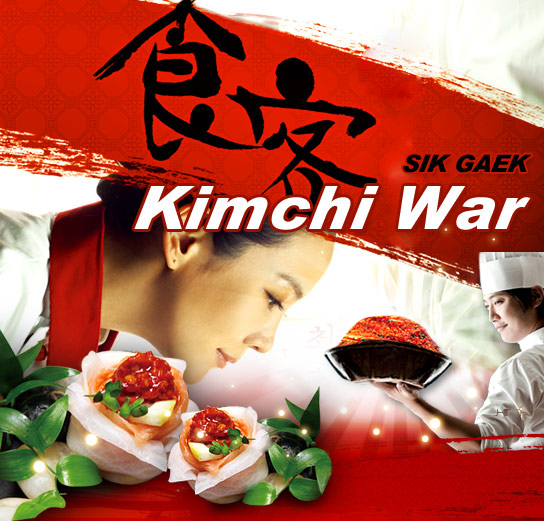 Based on the hit Korean comic strip Sikgaek (식객), named after the main character who is known for his culinary travels, the movie Sikgaek (Le Grand Chef): Kimchi War is the sequel of the hit movie Sikgaek (Le Grand Chef) that was released in 2007. The original cartoon, a series on Korean cuisine, is one the nation's favorite comic strips and has been featured in Donga Daily since 2002. It was also compiled into a series of 26 comic books, selling over one million copies to date. The cartoon saw further success as it was adapted into a TV series and later into the movie Sikgaek (2007) which drew over 3 million viewers.
The sequel titled Sikgaek (Le Grand Chef): Kimchi War, released in January of 2010, keeps the same major themes from the first movie and original comic strip but continues to follow the lives of some of the same beloved characters as they embark on a brandnew adventure. In an epic tale of family rivalry, Seong-chan faces off against half-sister and master chef Jang-eun in a national kimchi cooking contest to decide the fate of the traditional restaurant Chunyanggak. In addition to a heart-warming plotline, the movie gives viewers a chance to appreciate the beauty of the kimchi-making process and learn why kimchi is often seen as a symbol of motherly love. Over a hundred types of kimchi appear in the movie, offering a beautiful visual display that stimulates the palate.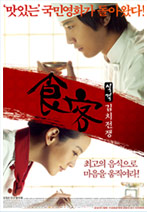 Director: Baek Dong-hun, Kim Gil-hyeong
Cast: Kim Jung-eun, Jin Gu, Wang Ji-hye
Release date: January 28, 2010
Running time: 118 minutes
Genre: Drama

<< Plot
In the previous movie, Seong-chan won the knife of Daeryeongsuksu (대령숙수)* after beating rival Bong-ju in a cooking contest. The sequel picks up with Seong-chan traveling nationwide selling vegetables out of the back of his truck. One day during his travels he visits Su-hyang (who raised him as a child) at her restaurant, Chunyanggak. There, he runs into his half-sister Jang-eun, who is now an acclaimed international chef. Jang-eun wants to close Chunyanggak, but with all the restaurant has meant to their family, Seong-chan is vehemently opposed. The two eventually agree to take part in the national kimchi contest; whoever wins holds the fate of the restaurant. Let the battle begin...

* Daeryeongsuksu (대령숙수) refers to the male executive chef in charge of royal banquet food during the Joseon Dynasty. It was the highest title for a chef. In the first movie Le Grand Chef, a Japanese chef who owns the knife of Daeryeongsuksu decides to donate it to the successor of Daeryeongsuksu, and a cooking contest is held to determine who will inherit the prized cutlery. Seong-chan wins the contest and takes possession of the revered knife of Daeryeongsuksu.

<< Cast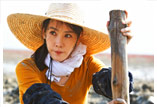 Kim Jung-eun as Jang-eun
From Lovers in Paris to Forever the Moment, Kim Jung-eun has been the queen of romance and heart-warming movies. Now, she's back as genius chef Bae Jang-eun. With a strong passion and seemingly unbeatable culinary skills, Jang-eun is a force to be reckoned with. Rather than sticking to traditional methods, she emphasizes creativity and advocates the globalization of Korean cuisine. For her, Chunyanggak is a part of the past that she wants to forget, leading her into a face-off with Seong-chan over the fate of the traditional restaurant.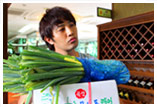 Jin Gu as Seong-chan
Jin Gu's most famous roles are his performance as a child actor playing Lee-Byeong-hun's character in the TV series All In and his role as Jin-tae in the movie Mother. In Sikgaek: Kimchi War, he plays the part of Seong-chan, a man who strongly believes that good cooking comes from the heart. He values what's inherent in every ingredient and argues that Chunyanggak is full of history and is a legacy to be preserved. When Jang-eun, whom he had grown up with as a child, declares that she plans to close Chunyanggak, he decides to take part in a national kimchi contest to in an attempt to foil her plans. What Jang-Eun doesn't know is that Seong-chan's food contains a secret ingredient.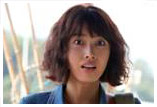 Wang Ji-hye as Jin-su
Jin-su is a food columnist. She is an easy-going, honest, and adorable person who always supports Seong-chan. She sympathizes with his concerns over Chunyanggank and urges him to fight to preserve it. She plays a significant role in convincing Seong-chan to take part in the kimchi contest.



<< Filming Locations


Sangju (상주), Gyeongsangbuk-do
Sangju is famous for rice, silkworms, and gotgam (곶감, dried persimmons). These days, it has become analogous to gotgam. The county is also home to Chunyanggak, the traditional Korean restaurant where many of the scenes of the movie were filmed. The scene featuring the gotgam drying center is where Seong-chan and Jin-su meets Yeo-sang. The bright and orange-colored gotgam dangling from hangers is a mouth-watering and beautiful sight.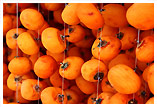 * What's gotgam?
Gotgam is the Korean word for dried persimmons. Persimmons are picked before they fully ripen, are peeled, and hooked on a bamboo pole to dry. Gotgam is a popular gift item during major holidays in Korea, as well as a health product. Gotgam is also featured in the Korean children's tale the Story of a Dried Persimmon as a tiger's subject of awe.

* To get to there:
Take a bus for Sangju at the Dong Seoul Bus Terminal (07:00~23:00/departs every 30 minutes/2 hour, 20-minute ride/12,700 won)  Get off at the Sangju Bus Terminal and take a local bus for Gumai or Yeui and get off at the Gumai Gotgam Village (Seoman 1-ri) (07:00, 15:00, 19:00)

● Official site of the Gumai Gotgam Village (Korean)
● Official Sangju Tourism Site (Korean)
● Travel Phone: +82-54-1330 (Korean, English, Japanese, Chinese)
● Tel: +82-54-533-2001


Gwangju City Hall Cultural Square  

The Gwangju City Hall Cultural Square is the setting of the first round of the national kimchi contest. In this round, Jang-eun makes nabak kimchi using Kohlrabi, an unusual ingredient for kimchi, while Seong-chan makes Jeolla-style geomdeuljang kimchi.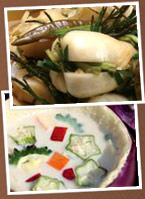 * Geomdeuljang kimchi of Jeolla-do
Geomdeuljang kimchi is salted with ganjang (soysauce) rather than salt. It has a refreshing taste, and though it is made of ganjang, it is not salty at all.

* Kohlrabi nabak kimchi
Kohlrabi is used as an ingredient for nabak kimchi. Kohlrabi kimchi is a fusion between kimchi and Western-style salad. The kimchi is colorful and creative.


Yeongdeok Daegae Village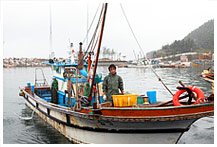 Yeongdeok county is where Seongchan catches Yeongdeok Daegae Crab to use as the secret ingredient for his kimchi. Yeongdeok Daegae Village has long been a fishing community and since the Goryeo Era has been the center of Yeongdeok Daegae crabbing. The best season for eating Daegae Crab is the 7 months from November to May. During this period, throngs of visitors flock to Daegae Street near Gangguhang Port to have a taste of the area's famous crab. Though the town is small, it is a beautiful and lively area, especially during the crabbing season.

● Click here for the Yeongdeok Snow Crab Festival