Incheon City Tour
More info
Fare: Adults 10,000 won / Children (ageS 2-12) 8,000 won
※ Admission to tourist attractions and meals are not included in the price.
Purchasing tickets: On-site purchase only at Tourist Information Center located in front of Incheon Station (card payment accepted).
Language assistance: Korean only
Closed: Mondays
Inquiries: Incheon City Tour +82-32-772-4000 (Korean only)
Website: english.visitincheon.org (Korean, English, Japanese, Chinese)
1330 Korea Travel Hotline: +82-2-1330 (Korean, English, Japanese, Chinese)
※ The bus schedule, time, and prices are subject to change without notice. Please check the website in advance to confirm the information.
Major tourist attractions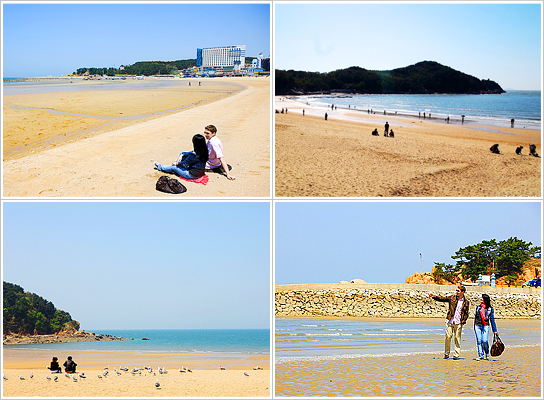 Eurwangni Beach has a 700 meter-long white sand beach along a crescent-shaped coastline. Surrounded by a charming grove of pine trees and unique rock formations, the beach is one of the most beautiful spots to watch the sunset in Korea. The beach is crowded with visitors all year round as it has many leisure and convenience facilities, making it a prime location for a variety of activities like swimming, water sports and fishing.
Museum of Korea Emigration History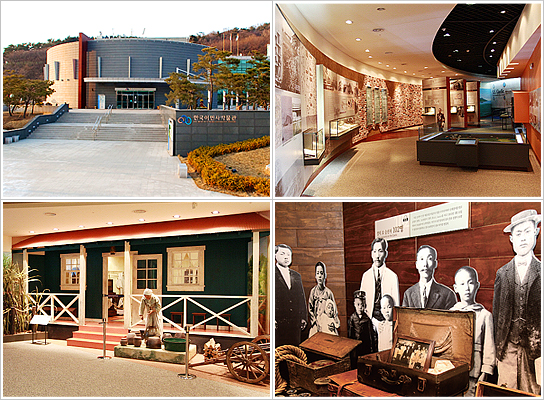 The Museum of Korea Emigration History covers Korea's emigration history, which began with the first official emigration of Koreans in 1902. The museum displays exhibits related to the early emigrants such as a passport that was issued a hundred years ago. Admission to the museum is free of charge.
Incheon Bridge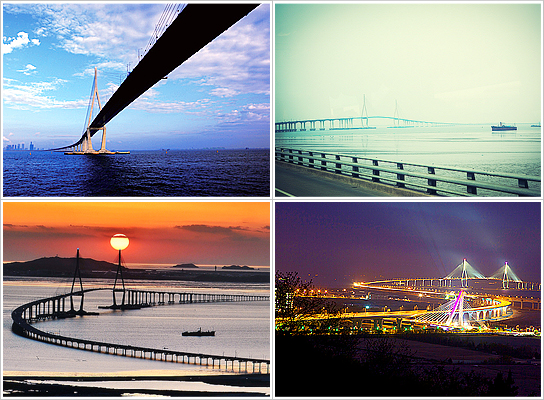 Incheon Bridge links Incheon International Airport and Incheon Songdo International City. At 21.38km in total length, it is the longest bridge in Korea. The Incheon Bridge Observatory in Songdo International City offers one of the best views of the bridge as well as a great spot to witness the setting sun off the west coast.
The Incheon Landing Operation Memorial Hall is a war memorial hall built to commemorate the centennial anniversary of the opening of Incheon Port in 1984. Inside the building, there are photos of military armaments used by the South and North Korean military as well as photos showing what life was like back then.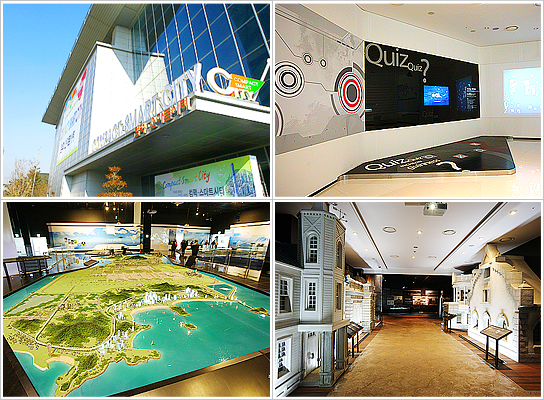 Compact Smart City, located inside Songdo International City, is a gallery of Incheon's urban planning and architecture presented through elaborate miniature recreations. The city's past is showcased on the first floor, the present on the second floor, and the future on the third floor.

* This page was last updated in December 2015, and therefore information may differ from what is presented here. We advise you to check details from the official websites before visiting.
<Last updated on December 21, 2015>