Wolmido Island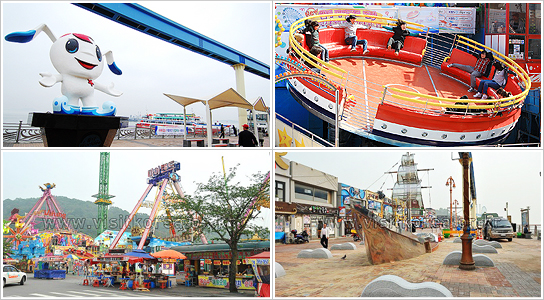 Wolmido is a small island, but it is packed with interesting attractions and eateries. At the Wolmi Theme Park (My Land), visitors can go on the rides while enjoying the cool sea breeze. Wolmido Island's Culture Street is another popular tourist site that is busy on weekends with large crowds of visitors milling about and enjoying the area's fine dining and recreational facilities. The streets are lined with seafood restaurants and coffee shops that offer great views of the ocean.
Wolmi Park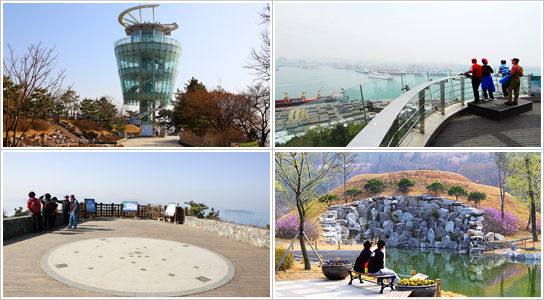 Wolmi Park on Wolmido Island was the site of an army base for around 50 years before it was turned into a garden and opened to the public in 2001. The area's natural beauty is well preserved and the well-kept path leading up to the mountain top offers a pleasant hike. At the summit, visitors are treated to a great view of the Wolmi Observatory and the Wolmi Dondae Lookout Post.
Eurwangni Beach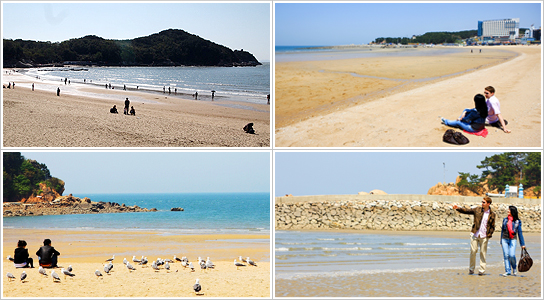 Eurwangni Beach has a 700 meter-long white sand beach along a crescent-shaped coastline. Surrounded by a charming grove of pine trees and unique rock formations, the beach is said to be one of the most beautiful spots to watch the sunset. The beach is crowded with visitors all year round as it is well-equipped with leisure and convenience facilities, making it a prime location for a variety of activities like swimming, sea sports and fishing.
☞ Eurwangni Beach
☞ Homepage: http://www.incheon.go.kr/index.do (Korean, English, Japanese, Chinese)
Museum of Korea Emigration History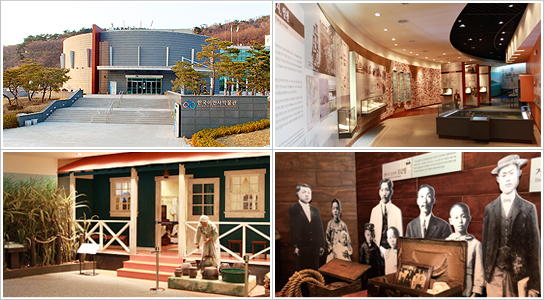 The Museum of Korea Emigration History covers around a hundred years of Korea's emigration history, which began with the first official emigration of Koreans in 1902. The museum displays exhibits related to the early emigrants such as a passport that was issued a hundred years ago. Admission to the museum is free of charge.
☞ Museum of Korea Emigration History
☞ Homepage: http://mkeh.incheon.go.kr/index.do (Korean)
Compact Smart City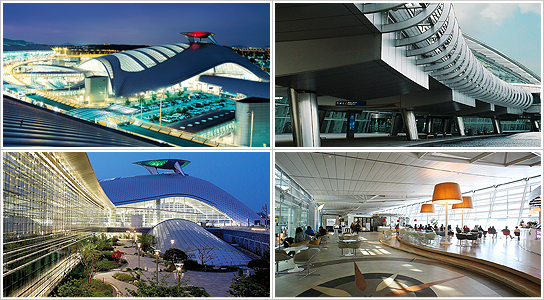 Compact Smart City, located inside Songdo International City, is a gallery of Incheon's urban planning and architecture presented in elaborate miniature recreations. The city's past is showcased on the first floor, the present on the second floor, and the future on the third floor.
☞ Related Column: Incheon Songdo International City, a City Embracing the Future
☞ Homepage: http://www.compactsmartcity.com/ (Korean)
Ganghwa Dolmen Site [UNESCO World Heritage]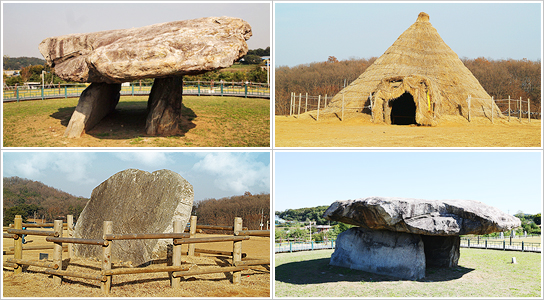 The Ganghwa Dolmen Site is a representative relic of Korea's Bronze Age and a registered UNESCO World Heritage along with the Gochang Dolmen and Hwasun Dolmen sites. The Ganghwa Dolmen Site includes the biggest known stone of this kind in Korea, measuring 2.6 meters in height, 7.1 meters in length, 5.5 meters in width, while weighing almost 52 tons.
☞ Ganghwa Dolmen Site [UNESCO World Heritage]
☞ Homepage: http://english.ganghwa.incheon.kr/ (Korean, English, Japanese, Chinese)