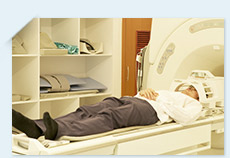 Recently it was all over the news that Warren Buffet, one of the world's richest man and investment genius, was diagnosed with prostate cancer. Many world-renowned politicians and CEOs including South Africa's Nelson Mandela, France's Francois Mitterrand, China's Deng Xiaoping and Actor Robert de Niro suffered from this cancer. That is why prostate cancer is often called "the cancer of emperors". These days however, with an aging population, this cancer is commonly found not just in emperors but in ordinary men. There are 40 million prostate cancer patients in the world and the number of prostate cancer patients has increased 7 fold over the last ten years.
The prostate is a walnut sized gland in the male reproductive system just below the bladder that supplies fluid to sperms. Men over the age of 50 can develop prostate cancer as the prostate enlarges. Prostate cancer is the most common cancer in men in the U.S. and is second to lung cancer among cancers in men around the world.
Men in western counties have a higher risk of developing prostate cancer in their 50s due to aging, their ethnicity and family history. Besides genetic causes, hormones, eating habits and chemicals such as weedicide are known to cause the cancer.
Prostate cancer is easily diagnosed with a simple blood test and a digital rectal examination. As the cancer can be cured when diagnosed early, men over 50 are recommended to get tested.