h1 Title

---
You can search here for event information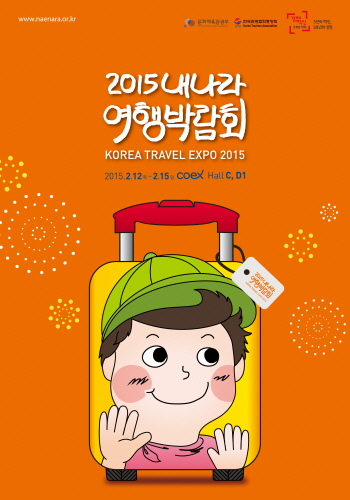 Korea Travel Expo (내나라 여행박람회)
Period: 02-27-2014 ~ 03-02-2014
Region: Seoul
The Korea Travel Expo is a gathering of Korean regional tourism organizations, as well as travel aficionados from all over the world. It is held annually in order to help increase the national tourism...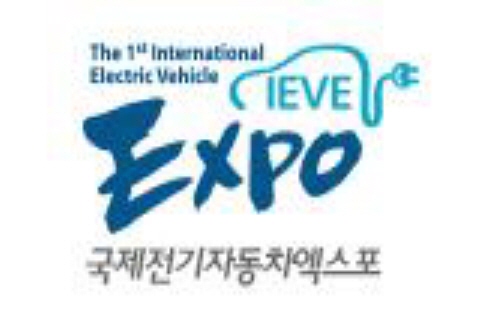 International Electric Vehicle Expo (국제전기자동차엑스포)
Period: 03-15-2014 ~ 03-21-2014
Region: Jeju-do
The International Electric Vehicle Expo welcomes domestic and international manufacturing companies that produce electric vehicles, electric motorcycles, eletric bicycles, motors, and other electric v...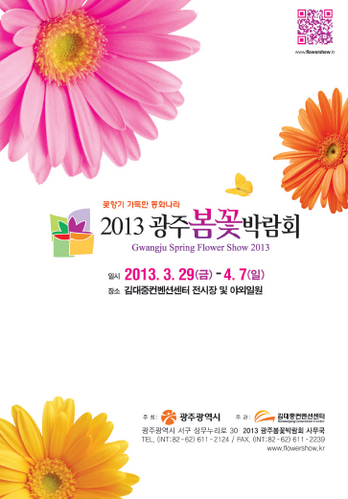 Gwangju Spring Flower Show (광주봄꽃박람회)
Period: 03-28-2014 ~ 04-06-2014
Region: Gwangju
The 2013 Gwangju Spring Flower Festival will be held from March 29 to April 7 at the Kimdaejung Convention Center, under the themed of "Fairy tale land full of flowery scents." The festival will prepa...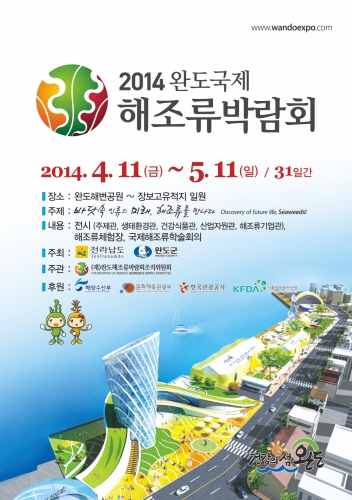 Wando Seaweeds Expo (완도국제해조류박람회)
Period: 04-11-2014 ~ 05-11-2014
Region: Jeollanam-do
Seaweed is a living organism that is symbolic of the clean water zone in the depths of the sea, and is also one of the origins of marine organisms. Wando Seaweeds Expo includes a range of displays of ...

---