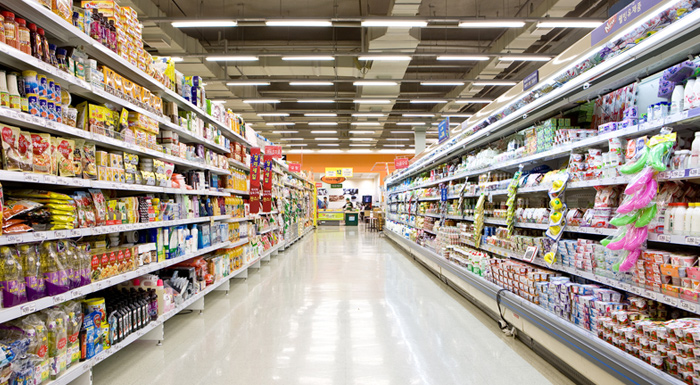 Before visiting Korea, it can be helpful to know a bit about Korean supermarkets or convenience stores. You can not only purchase all your daily needs and basic products here, but can also purchase popular souvenir food items like Korean laver and snacks.
Top 3 Supermarkets in Korea
The three largest supermarket brands in Korea are Lotte Mart, E-mart and Home Plus. All of these large-scale retail businesses, located throughout the nation, house a diverse range of general items and luxury goods, where customers can find almost everything they need. The stores have different operating schedules depending on their location. Most of the stores in Seoul are closed on the second and fourth Sunday of the month, whereas markets in other regions are often closed on the second and fourth Wednesday of the month. However, as this is not a fixed rule and is subject to change, visitors are recommended to double check the stores' closed days in advance to avoid any inconveniences.
Shopping at these supermarkets will save a significant amount of time and money, as discounts and many promotional events are happening almost every day. Experience the local shopping culture while browsing for the freshest food ingredients, fashion items, electronic goods and gifts for your friends and family today!
For detailed info on mart locations
Convenience Stores in Korea
【 Photo: Logos of convenience stores in Korea 】
Convenience stores in Korea are living up to their names well, as they are not only open on a 24/7 basis, but also provide essential items such as food, medicine, ATMs and package delivery. Some convenience stores even have a service for charging your phone battery, T-Money and pre-paid Cashbee transportation cards. However, please be aware that the T-Money and Cashbee reloading service is only available at locations with "T-Money" or "Cashbee" signs.
This page was last updated on October 16, 2017, and therefore information may differ from what is presented here.