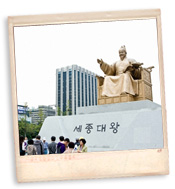 Gwanghwamun Square is one of better known landmarks in Seoul. Gwanghwamun Gate was once the front gate of Gyeongbokgung Palace and has long since been at the forefront of Korean history. This spacious area is the perfect place to rest or walk around. Restaurants lining the edges of the square offer Korean food, Chinese food, Western food, and Korean snacks.

The Story of King Sejong Exhibition Hall
Depicting the life and achievements of King Sejong
How to Get There
Approximately 500m from the Seoul Museum of History toward Gwanghwamun Station (8- minute walk)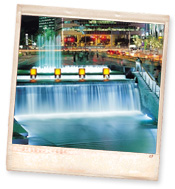 Cheonggye Plaza lies between Gwanghwamun Square and Jongno. The plaza symbolizes Korea's deep desire for peace and reunification. Consisting of multi-colored, candle-shaped water fountains and artificial waterfalls, the plaza is a great spot to sit back and enjoy the local scene. Cheonggyecheon Stream flows right by the plaza and is a great place for an evening walk.
How to Get There
Approximately 500m from Gwanghwamun Square (8-minute walk)


15:00- Namdaemun Market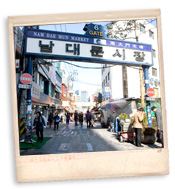 Namdaemun Market is the largest and oldest traditional market in Korea. It offers virtually every item for retail and wholesale purchase and is one of the places in town that embodies the traditional marketplace feel. Items such as crafts, local produce, and utensils are available at inexpensive prices.

How to Get There
Take the subway from City Hall Station (Subway Line 1, 2) near Cheonggye Plaza and transfer to Subway Line 4 at Seoul Station, getting off at Hoehyeon Station. Exit through Exit #5, 6, or 7


18:00- Myeong-dong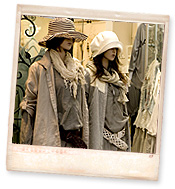 Near Namdaemun Market, Myeong-dong is the busiest shopping area in Korea and home to an impressive array of high-end department stores, shopping malls, and cosmetic and clothing shops. The many restaurants of Myeong-dong serve all kinds of dishes, from Korean food to Western food.

How to Get There
Approximately 750m from Namdaemun Market (11-minute walk)
Exit #6 or #7, Myeongdong Station (Subway Line 4)