10:00- Itaewon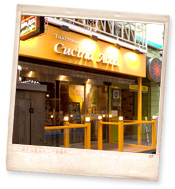 Having been a tourist attraction in Seoul for a long time, Itaewon was formed in the aftermath of the Korean War as North American soldiers began settling in the area. Since then, it has developed into a popular 'global village' where people from different countries mingle and share their own unique cultures. In addition to its numerous shops, a multitude of exotic restaurants have sprung up around the Hamilton Hotel, offering mouthwatering cuisine from around the world.

How to Get There
Itaewon Station (Subway Line 6)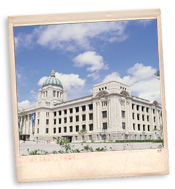 The National Museum of Korea is located right near Itaewon. It is a world-class museum with over 140,000 items such as ancient Korean relics and paintings.

Yongsan Family Park
An ecological park near the National Museum of History
How to Get There
Take the subway from Itaewon Station (Subway Line 6), transfer to Subway Line 4 at Samgakji Station, get off at Ichon Station, and walk approximately 400m from Exit #2 (6-minute walk)


16:00- I'Park Mall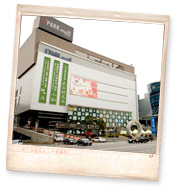 Connected to Yongsan Station, I'Parkmall houses an impressive array of shops, a discount mart, a high-end department store, and several electronic malls. It is also home to many excellent entertainment facilities such as CGV Movie Theater, E-Sports Stadium, and mini-golf facilities. Numerous restaurants are located on each floor of this magnificent mall.

How to Get There
Take the subway from Ichon Station and get off at Yongsan Station (I'Parkmall is directly connected to Yongsan Station)


For your last stop of the day, relax and unwind with a visit to Dragon Hill Spa located near I'Parkmall. Dragon Hill is a state-of-the-art facility (called a 'jjimjilbang' in Korean) that houses various saunas and spa rooms.
How to Get There
Approximately 150m to the right of Yongsan Station Square right in front of I'Parkmall