13:00- Apgujeong & Cheongdam-dong
Apgujeong is one subway station away from Sinsa Station. Streets in Apgujeong and Cheongdam-dong are home to a premier department store, leading luxury brands shops from around the world, and high-end designer shops.

Galleria
One of the most decadent department stores in Korea, housing luxury brands from around the world

Rodeo Street
A trendy street in Apgujeong, a favorite haunt of the fashion-forward

How to Get There
1. Walk roughly 1.2km from Exit #1 or #2, Apgujeong Station (Subway Line 3)
2. Walk 1.4km from Exit #8 or #9 of Cheongdam Station, Subway Line 7 (30-minute walk)
16:00- COEX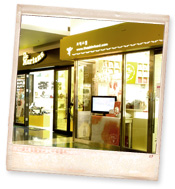 Samseong Station is located to the south of Cheongdam-dong. The station is near the international trade, exhibition, and convention center COEX. Connected to the station, COEX Mall is a huge underground shopping mall offering plenty of restaurants as well as shops and entertainment facilities.

How to Get There
Take the subway at Apgujeong Station (Subway Line 3), transfer to Subway Line 2 at Seoul National University of Education Station, and get off at Samseong Station (19 minutes, eight subway stops)