There are many character items/places related to Korean stars: souvenirs featuring the stars, fashion items designed by them, items reproduced from soap operas (in themed shopping malls), cosmetics, and coffee shops. Most exciting of all, visitors never know when they may run into the stars themselves, when they make a surprise guest appearance at one of the various character shops.
Star Avenue (Lotte Town)
Located in Lotte World and the Lotte Duty Free Shop, Star Avenue is an entertainment spot for experiencing the Korean Wave. Visitors get a chance to be the star by recording their own songs to make a CD or by acting in some of their favorite soap scenes projected on a green screen. Of course, Star Avenue also has a plethora of character products so visitors can take home a piece of the magic. It boasts items beloved by stars such as Park Yong-ha, Song Seung-heon, Choi Ji-woo, Rain, and Dong Bang Shin Ki, each item expressing the star's individual style.
Namiseom Seoul Center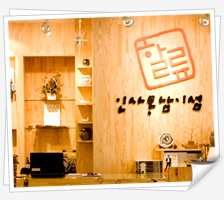 Namiseom Island in Gapyeong, Gyeonggi-do is famous as the filming location of the drama 'Winter Sonata' and has continually attracted a steady stream of international fans come to pay homage to their favorite show. Namiseom Seoul Center in Insa-dong offers a guide to Namiseom, character products, and ceramics and glass crafts produced in Namiseom. Character items related to the snowman appearing in the soap opera are also available. A bus taking visitors from Namiseom Seoul Center to Namiseom departs daily at 9:30 a.m.

Everysing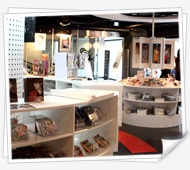 Everysing is a fun place run by SM Entertainment. Along with karaoke rooms, it displays and sells various character items related to singers and groups working with SM Entertainment such as Dong Bang Shin Ki, BoA, Girls' Generation, and Super Junior. Items for sale include photo albums, notepads, stickers, and more. Visitors can even take sticker pictures with cutouts of their favorite stars. Stars' handprints, signed t-shirts and character dolls are also displayed in Everysing.
BH Shop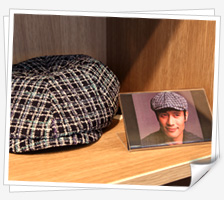 BH Shop is run by actor Lee Byung-hun and his sister Lee Eun-hee. Located on the third floor of Ssamjigil, Insa-dong, and 9th Avenue, BH Shop boasts hats chosen or worn by Lee Byung-hun. Mr. Lee has long since been known for his affinity for hats and some of the hats in the store have even been designed by the star himself. Other character products include handkerchiefs, scarves, and notepads reflecting the personality of Mr. Lee and the characters he has portrayed.

Tea'us Café and Tears Cosmetic Shop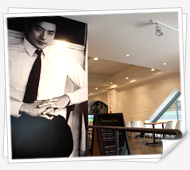 Korean star Kwon Sang-woo runs both a café (Tea'us) and cosmetic shop (Tears). Located near Myeongdong Station, the café has a cozy and stylish interior design and is decorated with photos of the star. Main menu items include gelato, cakes, macaroons, sandwiches, and Mr. Kwon's favorite Italian coffee. Visitors can also purchase postcards featuring the star. Tears offers mens cosmetics modeled by Mr. Kwon and various cosmetics, body care and hair care for women.
EXR TEAM 106 Gallery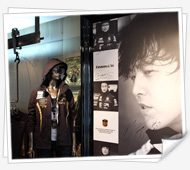 Racing fans are sure to love this car racing gallery and boutique in Myeongdong, run by Ryu Shi-won. The second floor of the building displays various items used by EXR Team 106, a car racing team run by Mr. Ryu. The second floor also showcases a mannequin, car racing photos, uniforms, and helmets worn by Mr. Ryu. Visitors can partake in a variety of events that commemorate Mr. Ryu and his accomplishments and purchase items featuring Mr. Ryu and his team.