Ride the 'Korean Wave'
The 'Korean Wave' refers to the spreading popularity of Korean pop culture throughout Asia. Also known as 'Korean Fever' or 'Hallyu', the Korean Wave has made steady inroads into Asia, Latin America, and Africa. Beginning in the late 1990s and amplified in part by Korean pop songs, the Korean Wave became a phenomenon in the early 2000s when Korean soap operas hit Asian countries hard.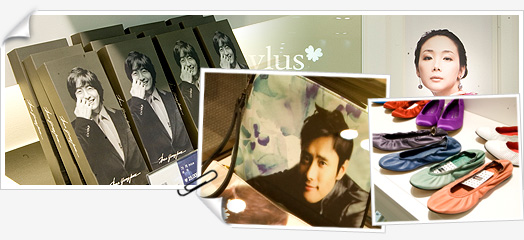 There are many reasons for the popularity of the Korean Wave. Korean soap operas are considered the embodiment of the filial piety, innocent love, and the virtue of humility, while Korean music is believed to be among the most sophisticated music being created in Asia today.
The Korean Wave has pushed a number of talented solo performers out into the limelight such as Rain, Bae Yong-joon, Kwon Sang-woo, Choi Ji-woo, Lee Byung-hun, and Ryu Shi-won, as well as a number of groups like Dong Bang Shin Ki, and BoA. The popularity of Korean soap operas (such as Daejanggeum and Tae Wang Sa Shin Gi, The Legend) and Korean pop music has led to the creation of products and fashion items featuring some of Asia's most beloved stars. Stores run or promoted by Korean stars have even become must-see stops on certain international travel circuits. The Korean Wave continues to expand into a variety of different sectors, giving international fans an even better opportunity to enjoy some of their favorite shows, songs, and stars.
All across Korea, stores and shopping malls are popping up with an endless array of character products related to the Korean Wave. In addition to their wide selection of merchandise, many of these locations also offer unique opportunities to help visitors experience the Korean Wave in a more personal way. Some shops that are directly run by Korean stars display some of their favorite items, props, and photos.