Eyeglasses: The New Height of Fashion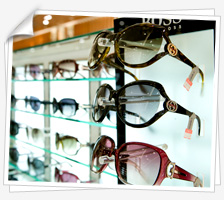 Eyeglasses are as much a fashion statement as the clothes you wear. Of course, many people still wear glasses solely to correct their vision, but in Korea, glasses have become almost synonymous with fashion. Korean eyeglasses are known for their durability and sophisticated designs and have become so well known internationally that Korea is now the world's third largest exporter of eyeglasses, falling just behind Japan and Italy.

A majority of Korea's optical stores are concentrated in Namdaemun Market and Myeong-dong. These areas account for more than 50% of the eyeglasses distributed in Korea. It takes a lot of legwork to find the perfect pair of glasses amongst the almost daunting array of available products. Most shops have glasses that fall into a variety of different price ranges, making it a little easier to shop if you first consider your budget. Consultation with a professional optician is a must to find a good pair of eyeglasses and almost all shops employ their own in-house optician.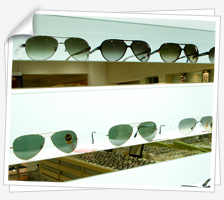 The reason that there are so many optical stores in Namdaemun is that they deal with both wholesale and retail business. This, in turn, makes it possible for shops to offer a large selection of products at reasonable prices. In fact, eyeglasses purchased in the Namdaemun area are approximately 30% cheaper than those sold in other areas.
Aside from having the latest designs at terrific prices, shops in the Namdaemun area prepare prescriptions in record time. It takes just 30 to 40 minutes to get eyeglasses after choosing frames and completing the eye exam, meaning that customers can walk out of the store wearing their new eyeglasses. It is no wonder that eyeglass shops in the Namdaemun area are wildly popular among international tourists who may be under time constraints.
In Korea, opticians are not permitted to practice without a license, so customers can be assured that they are getting nothing but the best in care, from exams to fittings. It is this combination of highly qualified specialists and swift processing that makes Namdaemun one of the most frequented shopping spots in Korea.