Seoul's Electronics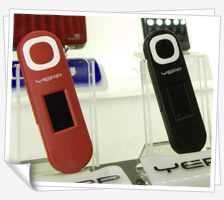 Shopping for electronics has become a must for international visitors to Korea. Electronic goods have joined the ranks of popular purchases alongside traditional crafts, souvenirs, and Korean food. The products' high quality, along with Korea's relatively weak currency, means that shopping for electronics in Korea is a great bargain for internationals visitors. Many shopping malls house shops that exclusively sell electronics, ranging from digital cameras to MP3 players, PMP players, external hard drives, and computer accessories. Take a look at some of the country's best electronic specialty stores.
Yongsan Electronics Market

As the longest established shopping district for electronics in Korea, Yongsan Electronics Market offers the newest electronics at prices much lower than those found in stores in other areas. It is largely divided into Sunin Market, Terminal Electronics Market, Najin Market, and Etland. Sunin Market specializes in computer products while Terminal Electronics Market boasts an impressive range of digital cameras, MP3 players, and laptops. Najin Market sells mainly lamps and equipment; Etland sells virtually every type of electronics.
I'Park Mall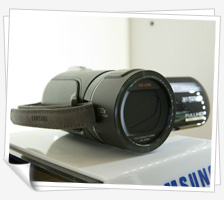 Close to Yongsan Electronics Market, I'Park Mall houses plenty of electronics shops spread throughout its six floors. Its clean, spacious electronics section offers exceptional repair/maintenance and customer service, and friendly foreign language services. The third floor of the electronics section specializes in small appliances while the fourth floor sells mainly large appliances. Computer products are found on the fifth and sixth floors, with the seventh floor being the area for games and the eighth for mobile phone products. Visitors are advised to pick up a guide map available at the main gate of I'Park Mall in order to more efficiently find the specific type of product they're looking for.
Gangbyeon Techno Mart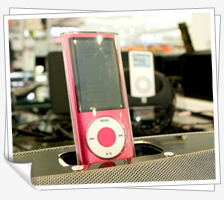 Gangbyeon Techno Mart is a shopping mall that specializes in electronics and has over 2,000 shops spanning the building's eight stories. Customer will find Korean electronics on the second and third floors; imported and luxury electronics on the fourth and fifth floors; phones and mobile phone products on the sixth floor; and computer products and accessories on the seventh and eighth floors. Neatly divided electronics sections make Gangbyeon Techno Mart a convenient place to shop. There are maps on each floor if you need help finding your way around. In addition to the numerous electronic supply stores, Gangbyeon Techno Mart is also home to a variety of restaurants, a bookstore, a movie theater, and separate clothing mall. Techno Mall (though specializing in electronics), provides customers with an all-inclusive shopping experience.