Leading the Korean Wave: Cosmetics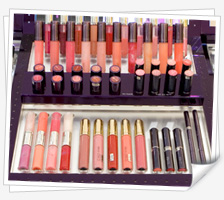 Korean entertainment stars and their wild popularity in Asia led to the coining of the term, 'Korean Wave,' a phenomenon that has even affected the Korean cosmetic industry. Initially, the Korean cosmetic industry rode the coattails of the Korean Wave by using famous entertainers as their models/ spokespeople, subsequently increasingly product visibility in Asia. However, Korean cosmetics began gaining fans worldwide apart from the Korean Wave, due to products' high quality and reasonable prices.

Many efforts have been made to reduce the usually expensive price of cosmetics: simplifying packaging and reinventing the distribution process. Not only are Korean cosmetics of the same caliber as the best known international brands, they also offer a wide variety of products that other companies may be lacking. Products range from basic makeup, nail, body, and hair products, to more specialized products focusing on wrinkle treatments, whitening, moisturizing, and anti-aging. Consequently, Korean cosmetics have gained steady popularity among women around the world in recent years.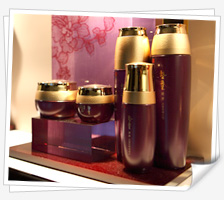 Korean movies and soap operas marketed globally continue to contribute to the acceptance of Korean cosmetics internationally. The youthful beauty of female superstars has made a strong impact on foreign audiences interested in beauty care.
Korean cosmetics have made steady inroads into Japan, China, Southeast Asia, the Middle East, and, even, the United States. At this rate, it's feasible that Korea could even be at the very top of the international cosmetics industry in the near future.