Join the Fashion In-Crowd!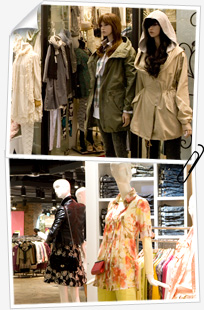 Needless to say, fashion is an inescapable part of life. Fashion in Korea seems to change as quickly as the seasons; there always seems to be new clothes, fashions, and styles blossoming forth with each new change of the weather.

Korean clothes are well worth the money. Not only are they known for their durability, but also their sophisticated cuts, designs and patterns. Many fashion districts such as the Edae (Ewha Woman's University) area, Myeong-dong, and Dongdaemun Market offer great clothes and accessories. Other areas such as Sinsa-dong Garosu-gil Road, the Hongdae (Hongik University) area, and Samcheong-dong boast impressive designer accessory shops.
Dongdaemun Market
Dongdaemun Market is one of the better known shopping districts in Korea. Regardless of what day it is, the streets are always crowded with both Korean and international shoppers. Here, the streets are lined with a variety of shopping malls specializing in both wholesale and retail sales. Things really start to come alive after dark, so be sure to check out the late night shopping scene.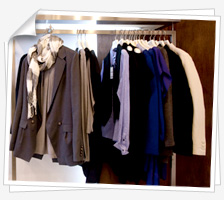 Edae (Ewha Woman's University) Area
The area between Ewha Woman's University Station and Sinchon Railway Station is full of inviting storefronts selling a colorful array of clothing, shoes, and accessories. Be sure not to skip any of the side streets, because there are tons of quaint little shops hidden in nooks and crannies throughout the entire Edae area. Many shops don't sell brand name items, so this is not the place to go if you're looking for a typical selection. The area is well known for its tailor shops (often called "Reform Shops"), which offer fast and skillful alteration services.
Myeong-dong
Simply put, Myeong-dong is shopping city. It boasts two anchor department stores, a bunch of shopping malls, and countless name brand and non-brand shops selling everything from inexpensive accessories to luxury items. The latest trends typically make their debut in Myeong-dong before spreading to other fashion areas. It is a terrific place to shop for accessories, shoes, cosmetics, and clothing.

Itaewon Market
Itaewon is often called a "Foreign Country within Korea" and is known for its large expat population and its huge selection of international products. Because of its large number of international visitors and residents, Itaewon has gained a reputation for selling colorful items with unique styles. In particular, Itaewon Market specializes in leather goods (clothing, shoes, and bags). It is located between Noksapyeong Station and the Itaewon Shopping Complex.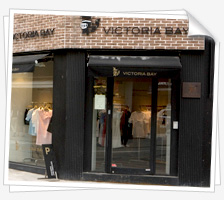 Apgujeong and Cheongdam-dong
A trip to Apujeong or Cheongdam-dong means that you'll without a doubt be running into some of your favorite international brands, such as Gucci, Prada, and Armani. Some stores even house a variety of luxury brands under one roof, making for a convenient (if not expensive) shopping trip. The Apgujeong and Cheongdam-dong area is also home to chic restaurants and galleries.