Department Stores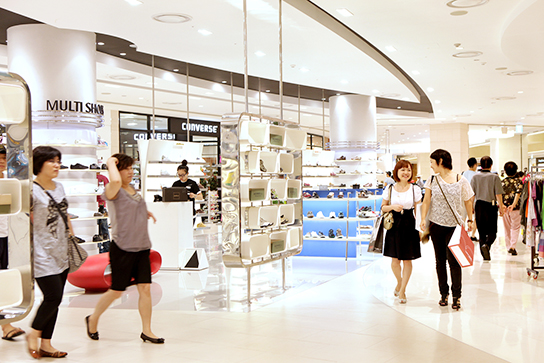 From luxury fashion items of famous international brands to daily commodities, department stores in Korea are equipped with all kinds of shopping goods and great customer service. Most of the facilities offer foreign language service including English, Japanese, or Chinese. Major department stores have their main stores located in Seoul, in addition to branches in other parts of the country. Therefore wherever you go, your shopping needs will be aptly answered!

Furthermore, the department stores attract larger numbers of customers during promotional periods, offering many events such as the 'Korea Grand Sale' and other special sales weeks designed by each enterprise. You will not want to miss the chance because items that are normally priced at a higher range, such as Korean ginseng (insam), dried sea lavars (gim) and other local specialties, will be on sale!
Major department store chains

* This column was last updated in September 2015, and therefore information may differ from what is presented here. We advise you to check details from the official websites before visiting.
<Last updated on September 3, 2015>