FOR IMMEDIATE RELEASE
KTO Announces NJ Park as Director for Canada
TorontoCanada. March 15, 2010. – Korea Tourism Organization (KTO) has appointed Mr. NJ Park as Director for Canada. Park will assume his post mid-March of 2010 and brings with him a broad experience in the tourism industry and Canada's travel sector. Park has been with the KTO for over 20 years and played a key role in generating tourism to Korea. Managing the Meetings and Incentives division of KTO and Directing Overseas Brand Marketing are just a couple of Park's previous accomplishments.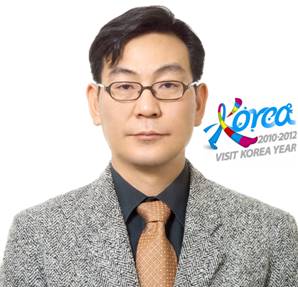 This is not Park's first time to Canada. From 1996 to 1998 he was the KTO Manager for Canada out of their Toronto office. This is where he first saw the potential in the Canadian market for travel to Korea and is very excited to be back in Canada and ready to jump into his new roll as Director this time round.
Park wants to inspire Canadians into travelling to Korea with the KTO's new brand 'Korea Be Inspired'. Everything from Korea Stopover packages in conjunction with the Shanghai Expo to Health & Wellness tours will be available to travellers during the Visit Korea 2010-2012 years.
If you are looking to be inspired, log onto www.visitkorea.ca for travel information on Korea.
-30 -
For more information about travel to Korea, please contact the Korea Tourism Organization at
1-800-TOUR KOREA (868-7567) or 416-348-9056;
Fax: 416-348-9058; e-mail stephen@knto.ca; Website: www.visitkorea.or.kr