GANGNAM STYLE TOUR

Toronto, Canada. September 11th, 2012. – Riding the Korean Wave, PSY's latest video, Gangnam Style has gone global. With appearances at the MTV music awards, causing a roar of applause from the crowd and a gasp from Katy Perry, the outrageous dance video has hit almost every corner of the globe.
Gangnam Style has racked up more than 120 million hits on youtube. The video which focuses on the tuxedo-wearing rapper PSY, galloping around in horse dance one minute, cutting a rug in a confetti storm the next and rapping on as mines explode behind him.
PSY's latest video Gangnam Style, explores and pokes fun at Gangnam, an area South of the Han River in Seoul, and its style. In response to thousands of inquiries worldwide regarding Gangnam and spots to visit, the Korea Tourism Organization has created a special one day itinerary for everyone to have their own "Gangnam Style" and feel like a celebrity.
Start your tour in Cheongdam, one of the many salons and spas frequented by Korea's top celebrities. Have brunch in stylish Garosugil followed by a wardrobe makeover in the mecca of shopping, Apgujeong & Cheongdam. Just like in Gangnam Style, head to Hangang Park and watch or ride the Duck boats and then strike it rich at Coex and 7Luck Casino. Lastly, no trip would be complete without a visit to Gangnam's night scene. Hone your horse dance and head to one of the hottest Gangnam nightclubs.
Your Gangnam Tour is bound to include a few celebrity sightings and sure to give you your own Gangnam Style possibly partying alongside PSY himself!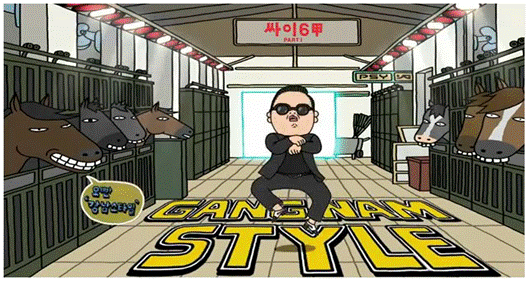 30-
For more information about the Visit Korea App 2.0, please contact the Korea Tourism Organization at
1-800-TOUR KOREA (868-7567) or 416-348-9056;
Fax: 416-348-9058; e-mail
randy@knto.ca; Website: www.visitkorea.ca