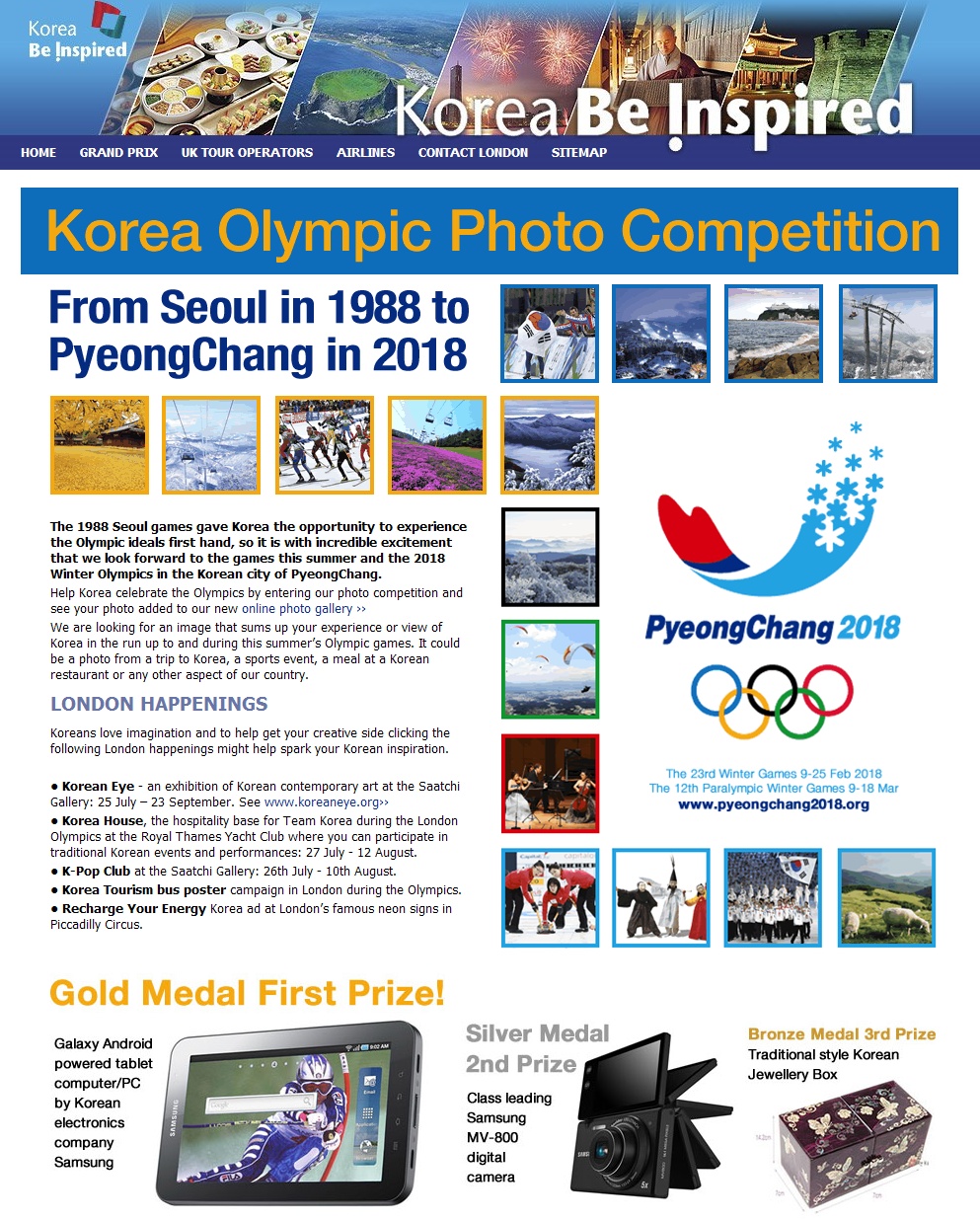 The 1988 Seoul games gave Korea the opportunity to experience the Olympic ideals first-hand, so it is with incredible excitement that we look forward to the games this summer and the 2018 Winter Olympics in the Korean city of PyeongChang.
Help Korea celebrate the Olympics by entering our photo competition and see your photo added to our new www.gokorea.co.uk/photo-gallery.aspx and to be in with a chance of winning a 'Gold, Silver or Bronze' rated prize such as a 'Galaxy Android Powered Tablet'.
We are looking for an image that sums up your experience or view of Korea in the run up to and during this summer's Olympic games. It could be a photo from a trip to Korea, a sports event, a meal at a Korean restaurant or any other aspect of our country.
So get… READY….SET….ENTER…and good luck!
- Ends -
For further information please contact:
Mr. Ramy Salameh
Tel: 020 7321 2535
Email: london@gokorea.co.uk