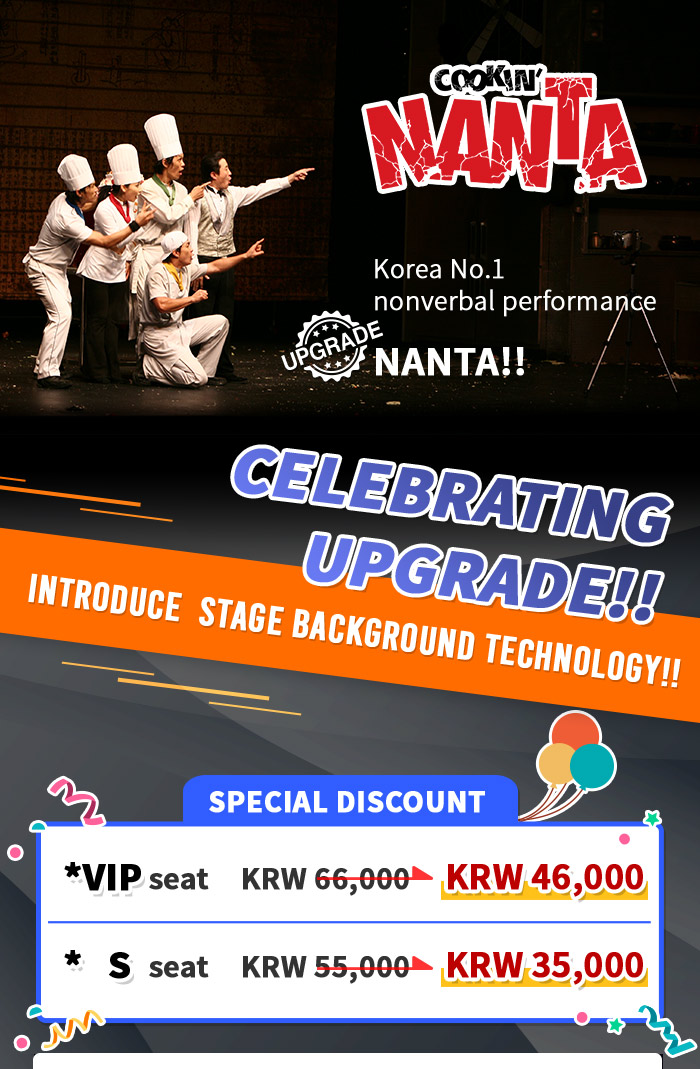 Cookin' Nanta
Korea No.1 nonverbal performance NANTA!!
CELEBRATING UPGRADE!! Introduce stage background technology!!
SPECIAL DISCOUNT
VIP seat KRW 46,000
S seat KRW 35,000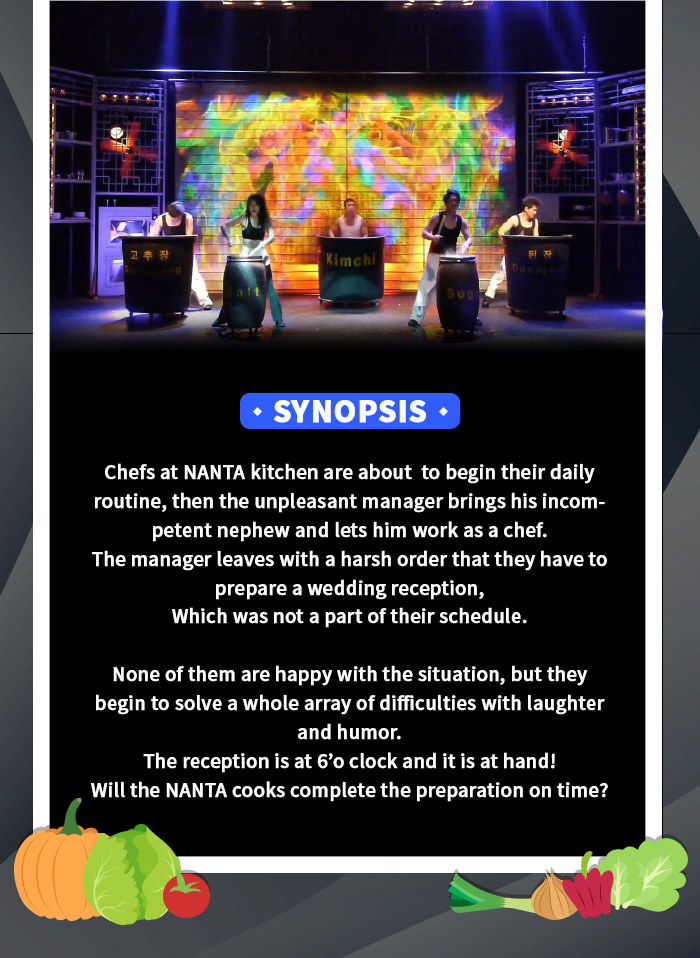 SYNOPSIS
Chefs at NANTA kitchen are about to begin their daily routine, then the unpleasant manager brings his incompetent nephew and lets him work as a chef. The manager leaves with a harsh order that they have to prepare a wedding reception, Which was not a part of their schedule. None of them are happy with the situation, but they begin to solve a whole array of difficulties with laughter and humor. The reception is at 6'o clock and it is at hand! Will the NANTA cooks complete the preparation on time?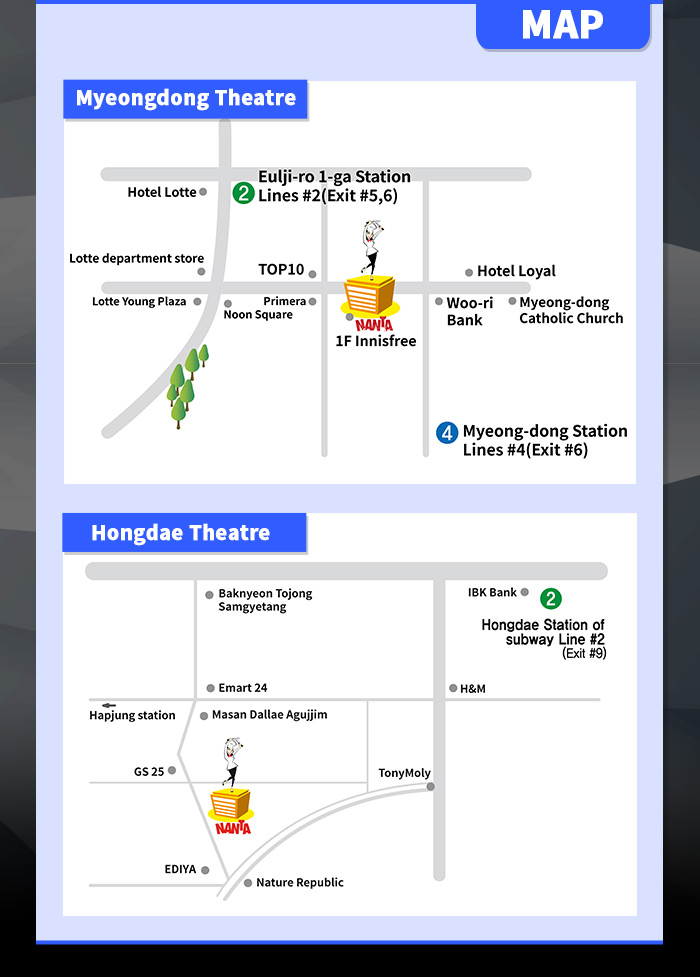 PLACE
Myeongdong Theatre & Hongdae Theatre