Silleuksa Temple
Unlike most Buddhist temples in Korea, tucked away in deep mountain valleys, Silleuksa is perched on a riverbank amid an attractive waterfront setting. The river cove forms a snug and cozy enclosure for this ancient sanctuary. Starting from the late Goryeo Dynasty, Silleuksa was referred to as "Byeokjeol" a name deriving from the word 'byeokdol (brick).' This nickname was inspired by the brick pagoda standing in its precincts, which was built sometime during the Goryeo period. This pagoda is the only brick pagoda of Korea, and has survived to the present in an intact state, with no missing structural or ornamental details. Near this multi-story brick pagoda, at the waters' edge, stands Gangwolheon, an open pavilion looking down onto the river, considered the best spot in Silleuksa to enjoy surrounding views. Watching the Hangang River continuing its serene flow, seated on the pavilion veranda, is so soothing and comforting that life's cares seem to melt away. Silleuksa offers a temple stay program and accepts overnight guests.

Meanwhile, Yeongwol Park, located on the opposite side of the river, is known as the most scenic spot in all of Yeoju. The high points of this park offer sweeping views of the surroundings, from Silleuksa to the Namhangang River Resort and the entire river valley and downtown Yeoju. The Moga Buddhist Museum, located in close proximity to Silleuksa, is also worth a visit. The museum's collection of some 6,000 Buddhist artworks and artifacts includes three Treasure-designated items.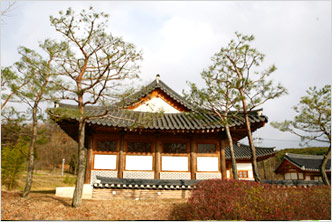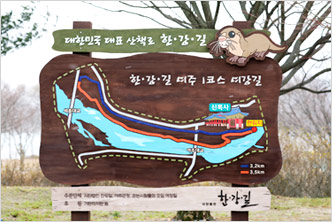 Yeoju Rice Set Meal
Yeoju has been long reputed for the production of high-quality rice. Rice farmed in Yeoju, freshly cooked in a stoneware pot, has a distinctively glossy white color and a firm yet soft texture. This flavorful rice is served with dozens of vegetable, meat and fish dishes and a hearty stew.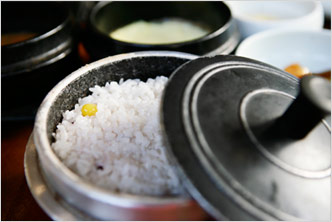 ☞ Yeoju County Office Homepage: http://www.yj21.net/eng/index.asp