Travel Tips for Senior Citizens
In Korea, there are a wide range of benefits and services available to senior citizens. Keep reading to learn more about free admission for seniors, reserved seating, convenience facilities, and more.
Transportation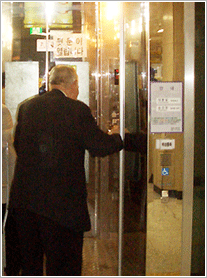 Subways:
Subway stations in Korea are equipped with elevators and/or wheelchair lifts for visitors who experience difficulties with mobility. In the subway, reserved seating can be found at the ends of each subway car. Senior citizens are typically given priority even in unreserved seating areas.
Buses:
Priority seating for senior citizens and the disabled can be found on all buses in Korea. These seats are located next to the doors and are designated by a yellow or pink seat cover.
Airports:
Every airline provides special services for senior citizens and passengers with disabilities. Although services may vary by airport, airline, and air route, they are generally as follows:

Departure:
Priority check-in, assistance with departure documents, escort service onto plane

Onboard:
Assistance filling out embarkation documents, special care services

Arrival:
Assistance with entry procedures & baggage inspection, escort to transportation

Electric cart services:
Available at passenger terminals for passengers who may experience mobility difficulties including passengers in wheelchairs, senior citizens, pregnant women, and the visually impaired
Tourist Sites
Major tourist sites and cultural facilities offer discounts or free admission to senior citizens. However, some smaller organizations or tourist sites may not offer senior citizen discounts to international travelers. Visitors 65 or older must present a valid ID to be eligible for discounts. Tourist attractions such as Cheonggyecheon Stream, Seoul Forest, and Han Riverside Park in the Ttukseom District (weekends only) and cultural facilities including the Seoul Museum of Art, the National Museum of Contemporary Art, and the National Museum of Korea offer wheelchairs, usually free of charge. To rent a wheelchair, visitors are required to present a valid form of identification such as a passport.
Shopping
Namdaemun Market is one of Korea's major traditional markets and is the best place to buy a variety of goods, including clothing, dishware, bedding, and accessories.

Large shopping malls specializing in eyeglasses are located near the subway station in Namdaemun Market and sell everything from basic glasses to trendy and high-end styles. Purchasing eyeglasses in Seoul is very convenient as your prescription is checked right at the store. Visitors can generally get their vision checked and prescriptions filled, and receive their eyeglasses within a few hours, or a day or two at the most.

Gold and silver jewelry can be purchased at reasonable prices at the jewelry wholesale district in Jongno 3-ga. Jongno Street, which runs from Jongno 3-ga Station (subway lines 1 & 3) to Jonggak Station (subway line 1), is lined with dozens of shops selling gold and silver jewelry and a wide range of gems including diamonds and sapphires. Each store offers a selection of exquisitely-crafted jewelry pieces available at affordable prices.

The street from Jongno 5-ga Station (subway line 1) to Dongdaemun Station (subway lines 1 & 4) is crowded with shops selling various medical equipment such as small medical devices that measure blood pressure, body fat, and blood sugar levels. Many other products such as electric wheelchairs, portable massagers, and bathroom scales are also available for purchase.
Recommended Destinations for Senior Travelers
Korea has many hot springs that are known to be good for one's health and even a number of water parks/theme parks that are fed by natural hot springs. There are also many hot spring health spas throughout the country that provide a unique but relaxing tour experience. Hanhwa Waterpia near Seorak Mountain, Daemyung Aqua World in Danyang, and Asan Spavis are major hot spring water theme parks. For a more restful soak in a quiet hot spring bath, take a trip instead to Onyang Hot Spring or Osaek Hot Spring.

For those hoping for a closer look at Korea's traditional culture, a city tour of Andong or Gyeongju is well worthwhile. In Andong many traditional Korean houses remain intact and a variety of programs are offered that allow visitors to experience traditional vernacular architecture, tea ceremonies, and kimchi making. Gyeongju is a more modern city, but has few skyscrapers and is covered with cultural properties and traditional houses, making it an ideal place for some leisurely sightseeing.

If you visit Korea to experience traditional Oriental medicine or receive medical treatment, Chorakdang in Uljin and Conmaul Oriental Medicine Clinic in Gyeongju are highly recommended tour options. Both facilities offer programs that combine medical treatment and tour events, addressing each patient's health issues while highlights the charms of Korea.
Hospitals & Emergency Numbers
In Korea, a doctor's prescription is required to buy certain medications. For anything other than simple cold medicines, you will need to visit a hospital.
Location
Hospital
Language Services
Contact Info.
Incheon Int'l Airport (B1)
Airport
Medical Center
- English
- Japanese
- Chinese

[Airport Information]


82-32-743-2600
Sinchon, Seoul
Severance Hospital
- English

[Emergency]


+82-2-2228-8888, 6566



[Reservation]


+ 82-2-2228-5800, 10
Daehangno, Seoul
Seoul
National University Hospital

- English

[Emergency]


+82-2-0130-484-0505
(International Healthcare Center)



[Appointments]


+82-2-2072-0505
(International Healthcare Center)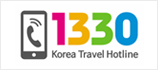 The 1330 Korea Travel Hotline, operated by the Korea Tourism Organization, is a one-stop helpline available as a public service for local and international travelers.