Travel Tips for Visitors with Disabilities
Visitors with disabilities should be sure to take advantage of the many discounts and convenience facilities found throughout Korea. Keep reading for more on how to make your trip to Korea an even more pleasant and comfortable experience with our recommended travel destinations and wheelchair service information.
Transportation
Subways : Subway stations in Korea are equipped with elevators and/or have wheelchair lifts for those who have difficulty using the stairs. In addition, the platforms of most subway stations have Braille tiles that can help visually impaired passengers navigate their way around the platform area and to the subway cars. Every subway car has priority seats for senior citizens and visitors with disabilities, which is a major plus during rush hour.
Seoul Subway Line Map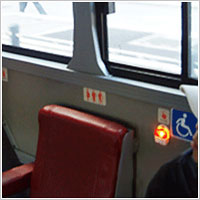 Buses
: Low-floor buses are equipped with ramps at the doors and have extra space for wheelchairs and/or strollers. Unfortunately, low-floor buses are not yet in widespread operation. However, all buses in Korea have priority seating for senior citizens and passengers with disabilities.
Airports
: Airports provide handicapped parking and wheelchair accessible restrooms and typically even offer free wheelchair rental services. Every airport provides specials services for seniors and visitors with disabilities. Though services may vary by airport, airline, and flight route, services generally are as follows:

Departure:
Priority check-in and check-in assistance, assistance filling out departure documents, escort service onto plane

In-flight:
Assistance with filling out embarkation documents, special care services

Arrival:
Assistance with entry procedures & baggage inspection, escort service to transportation

Electric cart service:
Available at passenger terminals for passengers who may have mobility difficulties including passengers in wheelchairs, senior citizens, pregnant women, and the visually impaired
Tourist sites
Major tourist sites and cultural facilities offer discounts or free admission for visitors with disabilities. However, some small organizations or tourist sites may not offer these types of discounts. In order to receive your free admission, you must present proper certification identifying your disability, especially if it is not readily apparent.

Tourist attractions such as Cheonggyecheon Stream, Seoul Forest, and the Hangang Park Ttukseom District (weekends only) and cultural facilities including the Seoul Museum of Art, National Museum of Contemporary Art, and National Museum of Korea offer wheelchairs, usually free of charge. In order to rent a wheelchair, you will need to provide identification such as a passport or driver's license.
Other convenience facilities
Restrooms : Major tourist sites and transportation facilities have restrooms for visitors with disabilities. The entrances to the stalls are larger than those of regular stalls and come equipped with safety bars.
Ramps : Major public facilities and tourist sites have ramps or elevators instead of/along with stairs to provide easy access for visitors in wheelchairs.
Shopping
Traditional markets have narrow aisles and are usually crowded with people, so visitors with disabilities may find them difficult to navigate. Department stores and larger shopping malls usually have more convenience facilities and may provide a more comfortable shopping experience. The main location of the Lotte Department Store and Yeoju Premium Outlet provide wheelchair services free of charge.

If you are in need of medicine or medical equipment, try visiting the street that runs from Jongno 5-ga Station (subway line 1) to Dongdaemun Station (subway lines 1 and 4). The area is lined with shops selling various medical devices including those used to measure blood pressure, body fat, and blood sugar levels. You'll also be able to find products such as electric wheelchairs, portable massagers, and bathroom scales.
Recommended destinations
Cultural facilities such as the Seoul Museum of Art, National Museum of Contemporary Art, and National Museum of Korea have spacious hallways and free wheelchair services. If you're looking for a more active travel experience, head to major theme parks like Lotte World Adventure and Everland, which offer free wheelchair rentals and plenty of sightseeing opportunities. At Everland, there is even a selection of rides specifically recommended for visitors with physical disabilities. Visitors with visual impairments are encouraged to visit "American Adventure." Most theme parks also have medical units; in case of an emergency, assistance is readily available.

If you come to Korea to experience traditional Oriental medicine or to receive medical treatment, Chorakdang in Uljin and Ggotmaeul Oriental Medicine Clinic in Gyeongju are highly recommended options. Both of these facilities offer programs that combine sightseeing and medical treatment, giving visitors an all-inclusive trip that is as enjoyable as it is beneficial.
Hospitals & Emergency Numbers
In Korea, a doctor's prescription is required to buy certain medications. For anything other than simple cold medicines, you will need to visit a hospital.
Location
Hospital
Language Services
Contact Info.
Incheon Int'l Airport (B1)
Airport
Medical Center
- English
- Japanese
- Chinese

[Airport Information]


82-32-743-2600
Sinchon, Seoul
Severance Hospital
- English

[Emergency]


+82-2-2228-8888, 6566



[Reservation]


+ 82-2-2228-5800, 10
Daehangno, Seoul
Seoul
National University Hospital

- English

[Emergency]


+82-2-0130-484-0505
(International Healthcare Center)



[Appointments]


+82-2-2072-0505
(International Healthcare Center)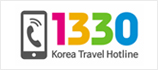 The 1330 Korea Travel Hotline, operated by the Korea Tourism Organization, is a one-stop helpline available as a public service for local and international travelers.