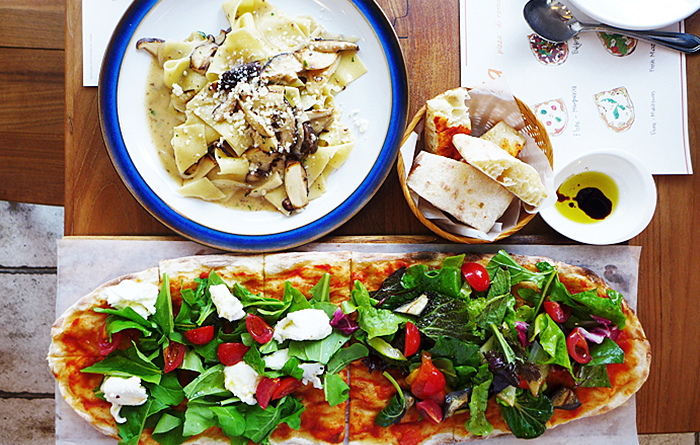 Going Vegan; Vegetarian Restaurants in Seoul
Experiencing Korean food is often on top of the to-do lists for many foreign visitors. What's attracting for many travelers is the array of Korean foods, which varies accordingly to the trends and distinctive seasonal changes. However, one unchanging characteristic is that Koreans eat a lot of healthy supplements along with main dish such as a healthy dose of namul (cooked and seasoned vegetables) and kimchi, which is made artificial free and enhanced with natural flavors.
Although the texture and smell may come rather surprising for some, fortunately increasing number of businesses in Korea is providing milder versions of these dishes to cater to wider audiences visiting Korea. If you wish to have more than just a plain salad when visiting this mouth-pleasing and country of abundant tastes, here are some facts that may be useful.
Most of Korean foods are traditionally vegetables-based; in fact, having a meat as a side dish is almost a rare sight on the dining table for common people. Many people today continue to lead a vegetarian lifestyle, therefore finding restaurants that meet your personal dining preferences and/or restrictions is less challenging. What's more, there are many restaurants in Korea offering vegetarian options including temple food restaurants, hanjeongsik restaurants, and designated vegetarian restaurants (including buffets).
Temple food restaurants offer pure, mild-tasting, nutritious dishes. Vegetarian buffets have recently become very popular, not just among vegetarians, but also among young women who are conscientious of their weight. In addition to vegetarian restaurants, there are also a number of family restaurants with extensive salad bars, serving a variety of dishes that reflect vegetarian lifestyle!
More info
Tips:

Some restaurants have both vegetarian and non-vegetarian items on their menu, so please check with your service staff before ordering.

Reservations are required at some restaurants.

1330 Korea Travel Hotline: +82-2-1330 (Korean, English, Japanese, Chinese)
This page was last updated on September 1, 2016, and therefore information may differ from what is presented here.