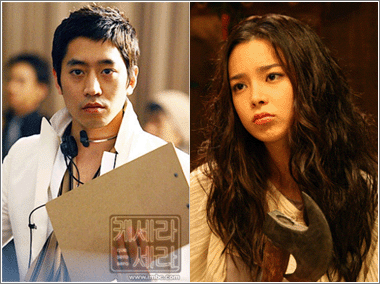 In the world of entertainment, another star couple has called it quits. This time it is Eric (real name: Moon Jung-Hyuk) and Park Si-Yeon.

Park Si-Yeon's management company, Iyagi Entertainment, has officially announced on April 27th that the two stars have been separated for about a month. The management company stated that the two have been having problems due to personality differences, and other problems as well. Although the two stars have tried working things out, they both ultimately decided to remain as colleagues in the entertainment business.

Iyagi Entertainment also stated that Park Si-Won has been in Thailand since the 26th to recover from the breakup and come back refreshed. When she will return to Korea is still undecided. It seems that although Park Si-Yeon wanted a vacation right after the break up with Eric, but was unable to do so due to the Baeksang Arts Awards on the 25th.

Eric and Park Si-Yeon became a couple when Eric had boldly announced their love for one another in May of 2005 on his personal homepage.

Eric currently stars in an MBC TV weekend drama, 'Que Sera Sera', while Park Si-Yeon has been scouting offers after her drama appearance in 'Spring in my Heart'.
DATE 05/02/2007