Seo In-ha is a university student majoring in Art in the 1970s. One day, he comes across Yun-hui sitting on a bench outside his window and is drawn to her beauty. He starts to paint her portrait, but looks up and finds that she is gone. He runs outside to look for her and bumps into her, falling head-over-heels in love. A quiet and beautiful student, Yun-hui is popular and has many admirers, one of which is In-ha's friend Dong-uk.

After finding out his friend is interested in Yun-hui, In-ha tries to get her out of his mind, but his love only grows. During a university festival, he gets hurt from trying to save Yun-hui from a dangerous situation. Meanwhile, Yun-hui finds In-ha's painting of her and realizes that he has feelings for her. In-ha continues to hide his feelings for the sake of his friend, but finally ends up confessing his love to Yun-hui. She returns his feelings and their love continues to grow, but one day, Yun-hui suddenly leaves for the United States to get treatment for a serious illness and In-ha leaves for his military service.

In Japan in 2012, Jung Ha-na (Yun-hui's daughter) goes to Hokkaido to meet her mother's first love and bumps into Seo Joon (In-ha's son) at a train station. When the two bump into each other, Ha-na's cell phone falls into Jun's pocket. Realizing what happened, Ha-na starts looking for Jun in order to get her cell phone back. Since he's in Japan for a photo shoot, Jun ends up changing his schedule frequently and Han-na misses him several times. When they finally meet, Jun asks Ha-na to take him to see the Diamond Snow (a phenomenon in which snow reflected under sunlight shines like jewels) in return for her cell phone, which she does. Later when she returns to Seoul, Ha-na sees flyers in the street covered with her picture. Surprised and upset, she goes to see Jun to find out if he made the flyer.

Meanwhile, In-ha is on his way to meet his son Jun and comes across Yun-hui, his first love from nearly 32 years ago.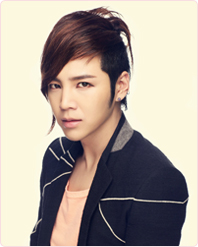 Seo In-ha in 1970s and Seo Jun in 2012

played by

Jang Keun-suk

Seo In-ha in the 1970s is an art student who loves music, plays guitar, and excels at musical composition. One day, he sees Yun-hui sitting outside the window and, as if drawn by an unknown force, starts painting her portrait. As he paints, he looks up and finds that she is gone. In-ha runs outside to find her and bumps into her, falling hopelessly in love.

Jang Keun-suk also takes on the role of Seo Jun as the drama fast forwards to 2012. Jun is a handsome photographer and a player who can seduce any girl in a matter of seconds. He refuses to believe in love since he grew up watching his father grieve the loss of Yun-hui, causing Jun's mother much distress. Though Jun has a very successful career he is extremely self-centered and rude to those around him. One day, he goes to Japan for a photo shoot and constantly bumps into Ha-na, a girl he finds to be unpredictable.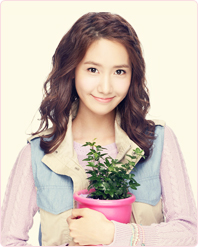 Kim Yun-hui in the 1970s and Jung Ha-na in 2012

played by

Yoona

Yoona plays Kim Yun-hui, a student in the 1970s majoring in home economics at the same university as Seo In-ha. With her long straight hair, porcelain skin, and big eyes, Yun-hui is adored by many of the male students on campus. She often sits on the bench in front of the School of Art; one day she bumps into In-ha and falls in love with him.

Yoona also play Jung Ha-na, the daughter of Yun-hui. Jung Ha-na is a kind, optimistic, and lively girl who is studying gardening at a Japanese college in the year 2012. She visits Hokkaido to look for her mother's first love, but soon loses her cell phone and meets the arrogant Jun.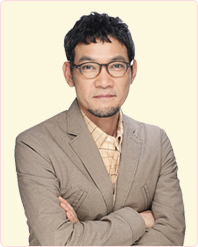 Seo In-ha in 2012

played by

Jung Jin-young

Jung Jin-young plays Seo In-ha, the father of Seo Jun and a professor at the School of Art at Hankook University. Many years ago, In-ha fell into total despair after Yun-hui suddenly went overseas and stopped contacting him. Though he married Hye-jung and had a son, he was never able to get over Yun-hui and him and his wife got divorced. Seo In-ha tries to lead a quiet life, just hoping that one day he'll be forgiven by those he hurt. One day in 2012, when he's well into his 50s, he comes across Yun-hui, his unforgettable first love from many years ago.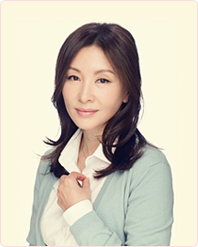 Kim Yun-hui in 2012

played by

Lee Mi-sook

Lee Mi-sook plays Kim Yun-hui as she appears in 2012. Yun-hui came down with tuberculosis when she was in university and suddenly left Korea to go to the United States for treatment. She ended up staying in the USA and falling out of touch with her friends. Later, she married a Korean exchange student and gave birth to her daughter Jeong Ha-na. After her husband passed away she moved back to Korea, raising Ha-na all by herself. For the past ten years she's been living in Korea working as a tree doctor at an arboretum, cherishing the memory of her first love. One day, Yun-hui is reunited with In-ha on a rainy day much like the day on which the two first met 32 years ago.
<Photo courtesy of Yoon's Color>