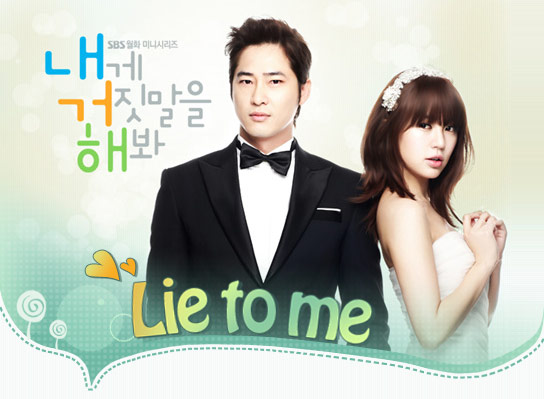 To salvage her pride A-jung (played by Yoon Eun-hye) concocts a series of lies to convince her friends that she's married to Gi-jun (played by Kang Ji-hwan), a man she hardly knows! She was a woman who no longer believed in love after her best friend stole her boyfriend. He was a perfectionist who sacrificed everything for his younger brother after the tragic death of their parents—including his lover. Though both had given up on finding their soulmates, was it possible that the fates had given them another chance?

The new drama 'Lie to Me' stars Yoon Eun-hye, known for her success in the dramas 'Princess Hours,' 'The 1st Shop of Coffee Prince,' and 'My Fair Lady,' and Kang Ji-hwan, who is making his first major appearance after having completed his military service. The heartfelt performances by the cast and fast-paced plotline have quickly gained the drama a wide international fan base, turning filming locations like Beartree Park, Konjian Resort, and W Seoul Walkerhill Hotel into popular tour attractions.
Drama Information
Produced by: Cho Nam-guk
Directed by: Kim Soo-ryong, Kwon Hyeok-chan
Screenplay by: Hwang Ju-ha, Choi Yoon-jeong
Broadcast period: May 9, 2011-June 28, 2011
Production company: Verdi Media
Cast: Kang Ji-hwan, Yoon Eun-hye, Seong Joon, Jo Yoon-hee
Synopsis
Gong A-jung is a competent government official who has been in office for three years. When she bumps into her former 'best friend,' who stole her first love, she lies and says that she's already married to someone. Hyeon Gi-jun is the CEO of World Group, a prominent company. One night, after carrying a drunken woman (who happens to be A-jung) to a hospital, he becomes entangled in rumors that he is married to someone whom he hardly even knows.

The last thing A-jung wants to do is to get married, but she is forced to keep up her lie and pretend to be married in order to save her pride. With the help of her new friend Sang-hui (Gi-jun's younger brother) she narrowly escapes having her friends discover the truth about her fake marriage. However, she soon finds herself falling for Gi-jun.

While A-jung and Gi-jun undergo a subtle change of heart, Gi-jun's first love Yun-ju returns from abroad. Gi-jun is conflicted by Yun-ju's appearance, but realizes that he is in love with A-jung. He is devastated to learn that his brother also harbors the same feelings!
Characters

Hyeon Gi-jun played by Kang Ji-hwan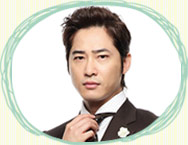 Gi-jun is the eldest son of a very affluent family. Smart, handsome, and the CEO of World Group, he seems to have it all. His perfectionism and strong sense of responsibility came from the tragic loss of his parents in a car accident. Ever since that fateful day he has been the model guardian—even giving up his true love for the sake of his brother. Though he seems to think that love is the last thing he needs, he can't stop his heart from reawakening to the power of love.


Gong A-jung played by Yoon Eun-hye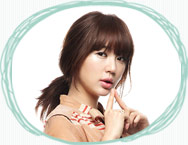 A-jung made desperate efforts to pass the national exam just to please her first love, but while she was hard at work her best friend stole her boyfriend. Almost thirty years old, A-jung is fearful of starting a new relationship and thinks, 'What's so great about love?' One day, however, she becomes involved with a much sought-after businessman and slowly feels her heart shed its shroud of fear.


Hyeon Sang-hui played by Seong Joon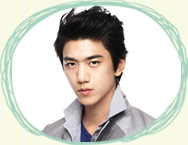 Sang-hui lost his parents when he was a child, but was always able to count on his older brother, who took excellent care of him as he was growing up. So when Sang-hui learned that the woman he cared for (O Yun-ju) was in love with his brother, he just couldn't take it. After traveling for three years to heal his wounds, he returns and finds a new love: A-jung.


O Yun-ju played by Jo Yoon-hee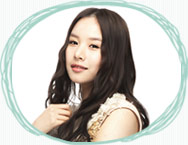 Yun-ju was born into a wealthy family and went to the same elementary school as Sang-hui. After breaking up with Gi-jun, she feels a sense of loss for the first time in her life. She is still in love with Gi-jun whom she meets after three long years, but is heartbroken when she realizes that she might not be the same woman that he once loved.
'Lie to Me' Filming Locations
Beartree Park

Scenes featuring the big mansion and beautiful garden of Hyeon Myeong-jin (Gi-jun's aunt and chairperson of World Group) were filmed at Beartree Park in Yeongi-gun County, Chungcheongnam-do Province. Beartree Park is an arboretum with around 400,000 flowers and trees from thousands of different species. The park also has a pond with 500 carp, a 'petting zoo' with dozens of bears, and a deer hill where deer and elk roam—not to mention areas for peacocks and mandarin ducks. Beartree Garden is abloom with colorful flowers all year round and the tropical arboretum is abundant with plants from all over the world, making this particular filming location as unique as it is beautiful.
☞ Click here for more on Beartree Park

Konjiam Resort

Featured as the resort of which Gi-jun is CEO, it is also the location where A-jung comes across Gi-jun for the second time while she is looking for an international conference venue. Konjiam Resort is one of the largest ski resort's in the metropolitan area (only 40min from Gangnam) and includes a condominium with 476 rooms, a spa, a golf course, and a variety of other facilities. The ski resort offers double-wide slopes for beginners and an array of courses for intermediate skiers and snowboarders as well as three lifts to the summit. There is also an ecological stream that runs right through the center of the resort and a spa fully-equipped with the latest facilities.
☞ Click here for more on Konjiam Resort

National Gugak Center

The National Gugak Center serves as the filming location for A-jung's workplace, as a public official for the Ministry of Culture and Tourism. The Center is a public organization established to preserve, promote, and further develop Korea's traditional music and dance. It is involved in promoting Korean music worldwide through various performances, academic research, education, and international exchange. The center consists of a main building (B1-4F), two indoor performance halls, one outdoor performance hall, a museum, and a training center.
☞ Click here for more on National Gugak Center

W Seoul Walker Hill

Scenes showing the hotel run by Gi-jun were filmed at the W Seoul Walker Hill Hotel. W Seoul Walker Hill is the first W Hotel in Asia and is part of the international hotel brand Starwood Hotels & Resorts. The hotel features a unique and dramatic spatial design. It offers international restaurants, a trendy bar, meeting and event rooms, a Duty Free Shop and 253 guestrooms that offer the perfect combination of comfort and state-of-the-art technology. The hotel's 'Away Spa,' the largest spa in Asia, offers a swimming pool, fitness center, couples' spa, and a wide variety of massage and spa services.
☞ Click here for more on W Seoul Walker Hill