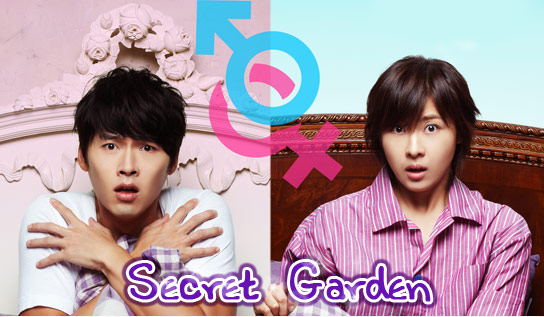 'Secret Garden' may seem like a typical Cinderella story of love between a wealthy, intelligent and charming mogul, Kim Ju-won (played by

Hyun Bin

), and a poor stunt woman, Gil Ra-im (played by Ha Ji-won). However, a twist, the accidental switching of souls between the main characters, and unexpected episodes subsequently save the drama from slipping into banality. In fact, the viewers may feel content to learn the reversed psychology of men and women vicariously through the drama.
The drama's success, as evident in the highest viewership of the hour and the number of fans of all ages, is attributed to the perfect combination of witty lines, distinctive characters, and outstanding acting by Hyun Bin and Ha Ji-won. Moreover, thanks to the drama's success, several film locations like Maiim Vision Village (Kim Ju-won's house in the drama), Seaes Hotel & Resort, and Resom Spa Castle have been transforming into popular tourist sites.
Drama Information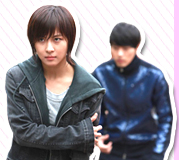 Producer: Oh Se-kang
Directors: Shin Woo-chul, Kwon Hyeok-chan
Screenplay: Kim Eun-sook
Airing period: Nov. 13, 2010 - Jan. 16, 2011
Production company: Hwa & Dam Pictures
Actors: Hyun Bin, Ha Ji-won, Yoon Sang-hyun,
Kim Sa-rang

Synopsis

Kim Ju-won

(Hyun Bin) initially comes across

Gil Ra-im

(Ha Ji-won) while trying to resolve a scandal caused by his cousin,

Oska

(Yoon Sang-hyun). The accidental encounter lingers in Ju-won's head, and eventually urges him to approach Ra-im by auditioning at her action school. Frequenting Ra-im's work and home, Ju-won continuously shows his affection for her. Then, one day in Jeju-do Island, Ju-won and Ra-im end up at a bed & breakfast where they are each offered a bottle of liquor by the owner. They drink their liquor at the same hour, and wake up the next day to find that their souls have been switched! Ju-won is now Ra-im and Ra-im Ju-won. Although discombobulated at first, they gain deeper understanding of each other as time passes, and Ra-im gradually opens up to Ju-won.
Characters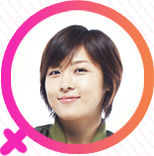 Gil Ra-im played by Ha Ji-won
Ra-im is a high-spirited and dignified stunt woman. Her dream of becoming a top stunt woman does not stop her from performing the stunts that leave bruises all over her body. She is the type of woman who prefers leather jackets to dresses, drinking soju (Korean liquor) to sipping on wine, and eating grilled pork to fine-dining. However, Ra-im's life takes a new turn when she meets Ju-won.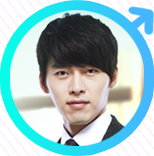 Kim Ju-won played by Hyun Bin
Ju-won is a top graduate of a prestigious university in the U.S. and the head of the industry-leading LOEL Department Store. On top of that, he has good looks and sound judgement. As perfect as he may be, Ju-won cannot stop thinking about Ra-im, who is far from his ideal type, after their first accidental encounter. Soon, his sound judgement collapses as he succumbs to her charm.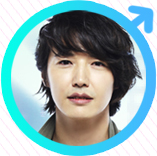 Oska played by Yoon Sang-hyun
Oska is a popular Hallyu star in China and Japan. One day, his one true love, Seul, shows up as Ju-won's potential bride after being gone for a long time. Feeling betrayed, Oska conspires a cowardly revenge against Seul and Ju-won by deliberately approaching Ju-won's love interest, Ra-im.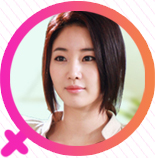 Yoon Seul played by Kim Sa-rang
Seul is a CF director with intelligence and beauty. While working with Ju-won on a commercial production, she runs into Oska, her first love and heart breaker. As their past haunts her, Seul plans to get back at him.
Filming Locations
Maiim Vision Village

The background setting for the homes of Ju-won and Oska is the expansive garden found in Maiim Vision Village, which is the training institute of a comestics and health food products company, Maiim Group. The homes of Ju-won's mother and grandfather were also filmed at this location. The sophisticated interior with large windows, the elegant pond and the well-maintained flower garden are bound to catch the attention of the drama viewers. Located in Yeoju, Gyeonggi-do and spanning 330,000 square meters, the village includes an accommodation facility, a community area and sporting facilities. There used to be a youth hostel, but it has been turned into a training center when Maiim Group bought the land 10 years ago. Other Korean dramas like 'Winter Sonata' and 'Star's Lover' were also filmed here.


(Photo courtesy: SBS)
Resom Forest

Scenes from the action school winter workshop, where Ra-im and Ju-won exchange an exhilarating eye contact, are filmed at Resom Forest in Jecheon. Resom Forest is home to pine trees over 150 years old, as well as many other types of trees, shrubs and wild flowers. Surrounding the forest are several hiking trails named Sosori Baramgil, Poreureu Solaegil and Gajaegineun Goljjakgil. Facilities at the forest include 406 rooms, Resom Spa Center, Hanbang (Chinese medicine) Wellus Center and an outdoor meditation center. In addition, cultural programs are offered all year round at the Cultural Arts Center, which houses a ceramics workshop, a gallery, an observatory, a museum, an event house and a cave wine cellar. Finally, at night, stars can be seen from the forest, which is located 450-600m above sea level.


(Photo courtesy: Resom Forest)
Resom Spa Castle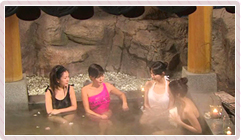 Resom Spa Castle is the setting for the scenes of Ju-won's mother and Seul at the spa. Resom Spa Castle is located in Yesan, Chungcheongnam-do, about 1.5 hours from Seoul and 30 minutes from many cultural tourist sites, including the surrounding mountains and the West Sea. The first membership spa resort in Korea, Resom Spa Castle has 400 rooms, a banquet hall, seminar rooms, a cultural and arts plaza, a garden and walking trails. The resort uses water from the Deoksan hot springs, which boast over 600 years of history, in al of its facilities. With many different facilities and programs, Resom Spa Castle is a one-stop place for leisure, health, business, culture and arts.
☞ Click for more on Resom Spa Castle
Seoul Action School

Seoul Action School Seoul Action School is located in Heyri Artvalley in Paju-si, Gyeonggi-do. In the drama, this is where Ra-im, the stunt woman, works, and also where numerous incidents involving Ra-im and Ju-won take place. In reality, Seoul Action School a training center that aims to showcase higher standard realistic actions. Over time, the school has gained a good reputation for providing the most systematic and efficient training in stunt performance. Today, it continues to produce skilled stuntmen for Korean movies and dramas, while training actors and actresses.
☞ Click for more on Seoul Action School

The Seaes Hotel & Resort

The 'bench kiss' episode, which occurs after the souls of Ju-won and Ra-im switch for the first time, was filmed at the Seaes Hotel & Resort. The hotel stands between Jeju Convention Center to the right and Jungmun Beach and Hyatt Hotel to the left. The guest rooms are separated into different building units, each with a view of the ocean and Munseom Island. The 8th walking path of the famous Jeju Olle trail also passes through the resort, while Aldere Square and another walking path lined with palm trees are located on the right side of the hotel. Other popular Korean dramas, including 'Boys Over Flowers,' 'Princess Hours' and 'I'm Sorry, I Love You,' were filmed here.
☞ Click for more on Seaes Hotel

Petite France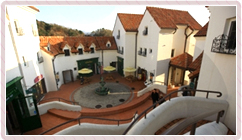 Petite France is where Ju-won meets Ra-im for the first time in the drama. It is here that Ju-won's love for Ra-im develops. Petite France is a French cultural community area located in Goseong-ri in Cheongpyeong, Gapyeong-gun. Spanning 117,000 square meters, Petite France has a youth training facility (Goseong Youth Training Center) and 16 French-style buildings for acommodation and various cultural experiences. There are 34 rooms with maximum capacities ranging from four to ten people. In addition, there are a gallery that showcases sculptures and paintings of a cock, which is a symbol of France, a shop that plays music from a 200-year-old music box, an herb and aroma shop, as well as a souvenir shop. Petite France has been drawing many tourists on weekdays, too, since it was used as the filming location for Korean dramas 'Beethoven Virus' and 'Personal Taste.'
☞ Click for more on Petite France