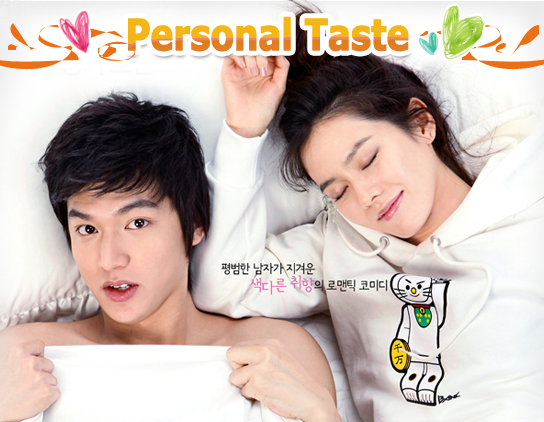 Many women dream of having a gay guy as their best friend, so what could be better than having a gay roommate? Nothing, except for maybe finding out your "gay" roommate has been lying, and that he's falling in love with you!

Personal Taste (개인의 취향), based on the novel by Lee Sae-in of the same title, is a heartwarming love story between a charmingly clumsy woman and her gorgeous roommate, a man who is only pretending to be gay.

Actor Lee Min-ho, who won his way into the hearts of women worldwide after starring in Boys Over Flowers, now plays an architect named Jeon Jin-ho who pretends to be gay in order to become roommates with the lovely Gae-in (played by Son Ye-jin) and find information he's certain is hidden in the house. Son Ye-jin (Gae-in), who has played sophisticated characters in the past, now plays a scatterbrained, accident-prone furniture designer who is unlucky in love.

The plot unfolds in Sanggojae (a traditional Korean house with modern touches), a place that is not only a stunning backdrop for the two leads and a colorful cast of supporting characters, but also plays a major part in the storyline. Filmed in a number of beautiful locations and with a plotline that's both imaginative and down-to-earth, Personal Taste is sure to be a favorite among young viewers for years to come.
Production Credits
- Produced by: Han Hee
- Directed by: Son Hyung-seok and Roh Jong-chan
- Written by: Lee Sae-in and Kim Hee-ju
- Broadcasting dates: March 31, 2010 - May 20, 2010
- Production Studio: Lee-Kim Production
- Cast: Son Ye-jin (손예진), Lee Min-ho (이민호), Kim Ji-seok (김지석), and Wang Ji-hye (왕지혜)
Synopsis
Chang-ryeol (played by Kim Ji-seok) is a young director of Future Construction, a prestigious construction company. One day, without so much as a word of explanation, he breaks up with his longtime girlfriend, Gae-in (actress Son Ye-jin) and all but disappears. Some time later, Gae-in is invited to the wedding of her good friend In-hee and is horrified to discover that the husband-to-be in none other than Chang-ryeol! When the two finally come face-to-face, the wedding ceremony breaks down into utter chaos.

Meanwhile, architect Jeon Jin-ho (played by Lee Min-ho) is desperately trying to win a project bid for the Dam Art Center against Future Construction, the prestigious company owned and operated by Chang-ryeol's father. In order to win the favor of the Dam Art Center director, and win the moneymaking bid, Jin-ho has to find a way to dig up more information about the art center director's favorite building: Sanggojae, a modernized hanok.

Sanggojae has never even once been opened to the public, but that doesn't stop Jin-ho! He soon finds that the house had been built by Professor of Architecture, Cheol-han (played actor Gang Sin-il) and that Professor Park's daughter Gae-in still lives there. Knowing that Gae-in would never let a man (let alone a stranger!) be her roommate, he pretends to be gay to get access to the house—and all the information that he's sure is hidden within. However, as time passes, Jin-ho begins falling in love with Gae-in and a tender romance starts to unfold.
Cast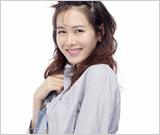 Son Ye-jin as Park Gae-in
Gae-in is a furniture designer who is the only daughter of Park Cheol-han, an eccentric, architecture professor unmatched in his field. She is an impulsive, lazy troublemaker who is sometimes rather off-the-wall. After losing her boyfriend Chang-ryeol to her close friend In-hee, Gae-in starts falling in love with her new roommate Jin-ho, who has come to Sanggojae to find information about the house and win the Dam Project bid.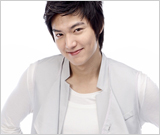 Lee Min-ho as Jeon Jin-ho
Jin-ho is the Director of 'M' architecture. He's a passionate architect that is calm, cool, and collected. As an independent guy who is an organizer and planner, he doesn't do anything on the spur of the moment. In order to win the project bid for the Dam Art Center, he lies to Gae-in and tells her that he's gay so that she'll let him be her roommate in Sanggojae, Gae-in's home. At first, all Jin-ho cares about is finding information about the house to help him with his business; but after awhile, he comes to see Gae-in's true colors and starts to love her for the scatterbrained, quirky woman that she is.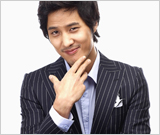 Kim Ji-seok as Han Chang-ryeol
As a top director of Future Construction, Chang-ryeol is a confident, ambitious man who is used to getting what he wants, both in love and business. Unashamed of going to extremes to get what he wants, he dumps the innocent Gae-in and marries her friend In-hee. Even though at times he can be bratty and act like a jerk (often playing the fool) he's still a character that is impossible to hate.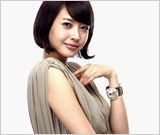 Wang Ji-hye as Kim In-hee
In-hee is a self-centered, femme fatale who, at heart, feels inferior to Gae-in. Although once close friends with Gae-In, she steals Gae-in's boyfriend (Chang-ryeol) and uses the resulting marriage to try to improve her social status. Obsessed with her looks, she constantly diets, exercises, gets expensive skincare treatments and purchases all the latest designer brands. After her marriage with Chang-ryeol fails, she tries to hit on Gae-in's roommate Jin-ho, knowing full well that he's not gay.
Locations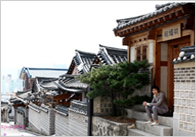 Bukchon Hanok Village
Located in 31 Beon-ji (Gahoe-dong, Bukchon), Sanggojae is a "fusion hanok," a traditional Korean house with modern touches. Built by Gae-in's father, Professor Park Cheol-han (played by Gang Sin-il), the house's name means "a place for mutual love" and reflects Professor Park's love for his family.

Since her mother died before construction was completed, Gae-in lives alone in Sanggojae, unbeknownst to anyone else. In order to gain more information for the Dam Art Center design project, Jin-ho pretends to be gay in order to stay at Sanggojae. The gate of Sanggojae and surrounding roads were filmed in Bukchon Hanok Village, while the inside of Sanggojae was filmed in a set located in Yangju MBC Culture Valley.
Click here for more details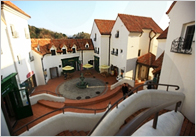 Petite France
Petite France Village is located in Gapyeong, Gyeonggi-do and is renowned for an exotic array of buildings and beautiful landscape. This quiet area was also used in the filming of Beethoven Virus (베토벤 바이러스) and is the setting for the main promotional photos for Personal Taste. Photos depicting Lee Min-ho putting his arm around Son Ye-jin while they ascend the stairs and a picture of the couple walking under a red umbrella were taken here.
Click here for more details