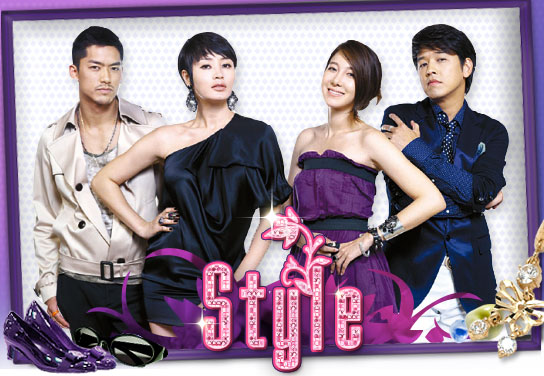 STYLE
<Style> started generating a buzz among drama lovers long before its airing in August of 2009. Among the drama's cast are Ryu Siwon, who reappears on-screen after a brief haitus following the conclusion of <Wedding> in 2005, and Kim Hye-soo, an actress who is well-known for her great sense of fashion.

<Style> presents the story of four unique characters trying to find their own styles as they struggle to make a name for themselves in the glamorous, yet fiercely competitive world of fashion. But there's more to the drama than just the intriguing plotline. The drama also showcases a wide collection of designer clothing and accessories that is sure to delight the senses of fashion enthusiasts everywhere. However, the drama's plotline touches upon everything from cooking and fashion, to careers and love, making it a great source of entertainment for both fashionistas and the fashion illiterate alike.
Drama Information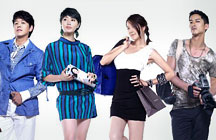 ○ Director: O Jong-rok
○ Writer: Mun Ji-yeong
○ Cast: Kim Hye-soo, Ryu Siwon, Lee Ji-ah, Lee Yong-u
○ Broadcasting Company: SBS
○ Broadcasting period: Aug 1st ~ Sep 20th, 2009
○ Website (Korean)
Synopsis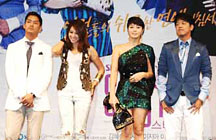 For the arrogant and stunningly beautiful Park Gi-ja (played by Kim Hye-soo), mistakes are things that cannot be tolerated. Naturally, to perfectionist Gi-ja, blundering assistant Seo-jeong (Lee Ji-ah) is much more of a bother than a help. Other relationships in Gi-ja's life also start getting complicated when she does an interview for <Style> and discovers feelings for the interviewee, Seo U-jin (Ryu Siwon). A little uncertain about her newfound feelings, Gi-ja suppresses her emotions and tries to keep her relationship with U-jin on a strictly professional level. Meanwhile though, despite Gi-ja's cold, self-reliant persona, U-jin is also starting to fall for Gi-ja. Their relationship continues to get complicated as Seo-jeong begins having feelings for U-Jin and Min-jun (Lee Yong-u), who studied with Gi-ja in London, suddenly comes back into her life.
Characters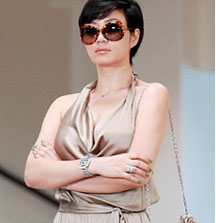 Park Gi-ja (Played by Kim Hye-soo)
With a perfect body and flawless skin, Park Gi-ja is the kind of woman who never has a single hair out of place. Gi-ja's perfectionism carries over into her professional life as well, making her the most competent editor at <Style> fashion magazine. Despite her efficiency, her subordinates loathe her because of her explosive temper. During an interview in New York, Gi-ja meets U-jin for the first time and the two immediately clash and part, expecting never to see each other again. By a twist of fate, however, they meet again at <Style> magazine. They constantly antagonize each other and the mutual animosity grows. However, when Gi-ja finds out that U-jin has a painful hidden secret, her feelings for him start to shift into something much more complicated.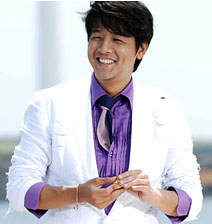 Seo U-jin (Played by Ryu Siwon)
Tall, handsome, trendy, and intelligent: surely he's got it all. His mother, a top model of her time, passes away and leaves U-jin with memories of her own painful past. Grieving over the loss of his mother, the heart-broken heartthrob suddenly turns from his path as an oriental doctor and runs away to pursue a career as a chef in New York. Five years later, U-jin comes back to Korea as a successful chef and meets two very different women. One of them is Gi-ja, who he just can't stop thinking about, and the other is Seo-jeong. Caught between two women, U-jin finds himself getting a very complicated start to his new life in Korea.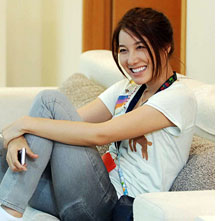 Lee Seo-jeong (Played by Lee Ji-ah)
Working as an assistant in <Style>, Seo-jeong can't help but be a neurotic mess whenever Gi-ja is around. Even the simplest task turns into an opportunity for mistakes and a chance to further incur the wrath of her boss. Despite her seemingly unending trials at work, Seo-jeong never loses her smile or her positive attitude. Then one day, Seo-jeong meets U-jin and the more she gets to know him, the more she likes him. Even though there seems to be something going on between Park Gi-ja and U-jin, she just can't stop thinking about him.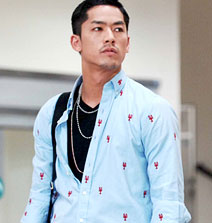 Kim Min-jun (Played by Lee Yong-u)
At Gija's request, Min-jun has recently joined the team at <Style> magazine. Since their time in London, Min-jun and Gi-ja have been as close as brother and sister: at times, as close as lovers. To most people, Gi-ja is a proud and confident career woman, but to Min-jun she's just a charming, delightful woman who enjoys the food he cooks for her. Unable to leave her side, Min-jun is futilely waiting to hear Gi-ja's confession of love. Recently he can't understand why both Gi-ja and Seo-jong are devoting so much attention to U-jin. In fact, it's driving him crazy!
Filming Locations

Kongdu-iyagi 콩두이야기 (Beans' Story)

The drama features a Korean restaurant called "About Ssam (어바웃 쌈)" run by Chef Seo U-jin. The restaurant makes its appearance in every episode and offers a distinctive and delectable Korean cuisine coupled with a beautifully decorated interior. Scenes shot at "About Ssam" are actually filmed at the restaurant "Kongdu-iyagi" on the first floor of Seoul Museum of History located in Gyeonghuigung Palace (one of Seoul's five royal palaces). The restaurant adapts traditional Korean food into a modern style of cuisine using beans as its main ingredient, promoting health as well as exceptional taste.

Specialities include Mushroom and Bean Pasta with Cream Sauce, and Seafood Tofu Steak with Cheonggukjang Sauce that minimizes the dish's unique smell, making it even more palatable to foreigners.


[INFO]
☞ Location: 2-1 Sinmunno 2-ga, Jongno-gu, Seoul
☞ Directions: Take subway #3 to Gyeongbokgung Palace Stn. Exit #7. 1F of Seoul Museum of History
☞ Office Hours: Weekdays 11:00-22:00, Sat/Sun 11:00-19:00
☞ Contact Information: +82-2-722-7002
☞ Main Menu: Seafood Tofu Steak, Mushroom and Bean Pasta with Cream Sauce, Doenjang Bibimbap (Mixed rice with soybean paste)

City 7 Pullman Ambassador

Seo U-jin's cooking scenes and scenes where Seo U-jin and Park Gi-ja first meet were filmed in City 7 Pullman Ambassador located in Changwon, Gyeongsangnam-do. Scenes were filmed mostly in the hotel's lobby, banquet halls and kitchen.

City 7 Pullman Ambassador is a newly-built hotel which opened in June, 2008. It is a "gallery hotel" which features original works from famous artists (from both home and abroad) in guest rooms and the lobby. Each floor of the hotel features an interior inspired by a different artist, giving guests a unique experience each time they visit.


[INFO]
☞ Location: 122 Daewon-dong, Changwon-si, Gyeongsangnam-do Province
☞ Directions: Take a bus from Gangnam Express Bus Terminal to Changwon Express Bus Terminal (which takes about 4hrs and 10 min). From Chanwon Express Bus Terminal take bus #703 to City 7 Pullman Ambassador. (By taxi, it is around 3 km)
☞ Contact Information: +82- 55-600-0700/0707
☞Official Website (Korean, English)


Shineville Luxury Resort

In episode two, it was at Shineville Luxury Resort on Jeju Island where Gi-ja, Seo-jeong and Min-jun stayed to meet and interview U-jin. At the outdoor swimming pool a scene was filmed where Gi-ja and Seo-jeong fall into the water while they are fighting, and in the lawn next to the pool, the dining scene was shot. Shineville Luxury Resort's pristine oceanside location makes it a popular site for both drama producers and professional photographers. The palm-filled scenic shorelines and outdoor seaside pool allow visitors to bask in the beauty of nature in comfort and ease.


[INFO]
☞ Location: 16 Tosan-ri, Pyoseon-myeon, Seogwipo-si, Jeju-do Island
☞ Contact Information: +82-2-3443-4740 (Seoul)/ +82-64-780-7000 (Jeju-do)
☞ Official website (Korean, English, Japanese)

Gangnam Fashion Street

It was the fashion streets in Gangnam region where Gi-ja and Seo-jeong ran around trying to find the best new fashions for an issue of <Style> magazine. It is also the location of one of the best-loved scenes in which Gi-ja and Seo-jeong tear up their magazine articles in a fit of tears.

Designated as "Gangnam Cheongdam•Apgujeong Special Fashion Zone", Cheondam-dong fashion streets are where world-famous luxury fashion shops are located. The Apgujeong-dong region is well-known for being a cultural epicenter for both fashion and fads. As a hot spot for trendsetters and fashionistas, it is one of the best places to observe the ever-changing fashion scene.

[INFO]
☞ Directions: Take subway line #3 to Apgujeong Stn. Go out exit #2. Walk for about 10 to 15 min towards Cheongdam-dong