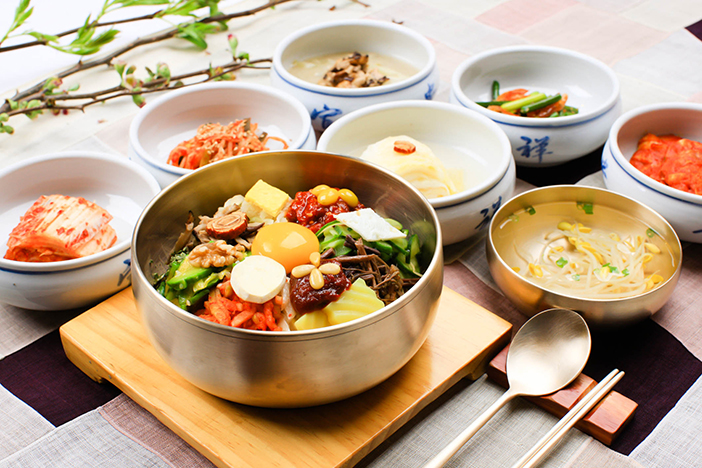 【 Photo: Bibimbap, one of Korea's most representative foods 】
It is said that to truly understand a country's culture, you must first experience its food. If you want to learn more about Korea's traditional food, there is no better way than to try your hand at making the food yourself. In Seoul, there are a variety of cooking programs available for international visitors to make popular dishes, including kimchi, bulgogi, bibimbap, tteok and even royal cuisine. The length of each program varies depending on the menu, but most programs can be completed within half a day. Joining one of these programs will make your trip to Korea even more memorable, so give it your all to make some tasty traditional Korean food!
Korean Cooking Programs
Language assistance may not be available depending on staff schedule.
1330 Korea Travel Hotline: +82-2-1330 (Korean, English, Japanese, Chinese)
This page was last updated on January 16, 2018, and therefore information may differ from what is presented here.