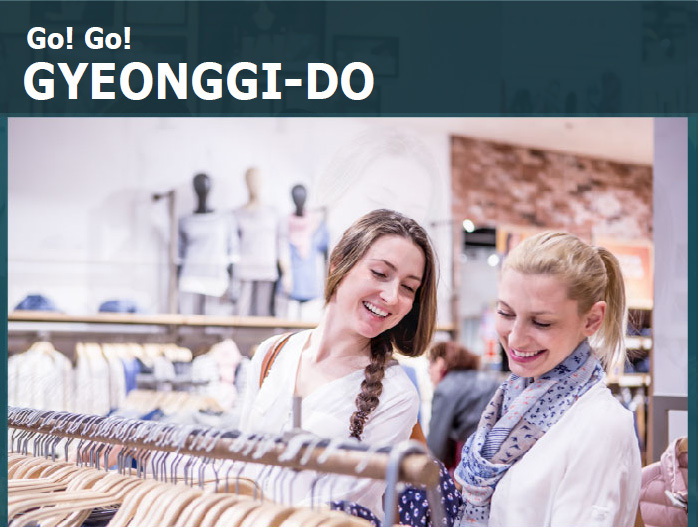 Gyeonggi-do, home to approximately half of Korea's total population, is a political, economic, cultural, and transportation hub. It boasts evenly and diversely developed industries as well as a variety of cultural heritage sites, and an excellent natural environment. The ski slopes of Gyeonggi-do are located close to Seoul and therefore easily accessible. It is a place to enjoy major amusement parks, museums, and other interesting cultural facilities in the metropolitan area, making it a popular destination among travelers aiming for diverse experiences.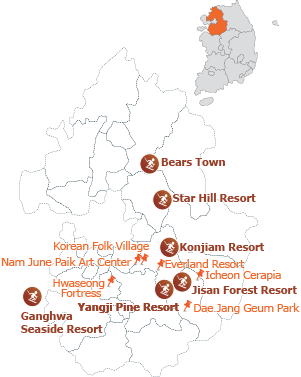 Gyeonggi-do

Gyeonggi-do, an irresistible shopping destination

Korea is a trend-leading shopping paradise, and Gyeonggi-do is at the heart of this paradise. With a well-developed public transportation network including a subway system that brings together the metropolitan areas into a single region, Gyeonggi-do is also close to Incheon International Airport, attracting continuous streams of shopping enthusiasts from Korea and abroad. From cultural activities to all-in-one department stores with fashion, appliances, and everyday goods, and major shopping outlets with world-class brands at discounted prices, Gyeonggi-do is filled with a wide range of shopping venues offering quality, affordability, and style. Experience shopping with a difference in Gyeonggi-do

Paju, Yeoju & Icheon Premium Outlets

These large suburban shopping outlets offer well-known local and international brands at discounted prices all year round. They house hundreds of brand name shops, restaurants, parks, and various convenience facilities. These premium outlets are ideal for shopping, and also a family day out.

Gwangmyeong Premium Outlets

Situated close to a Swedish furniture brand, discount market, and electronics mall, this urban premium outlet offers a one-stop shopping experience, from appliances and furniture to everyday goods. A cinema, kids' zone, and famous restaurants are located nearby, allowing visitors to enjoy shopping, culture, and cuisine in one location.

Pyeongtaek International Central Market

This market, nicknamed the "Itaewon of Gyeonggi-do," features shopping and recreational facilities for international tourists including eye-catching souvenir shops and restaurants with different dishes from around the world. It can be described as a place of cultural exchange where international cuisines and exotic cultures coexist.

A Trip to the DMZ

Korea is the world's only divided nation. The DMZ is an "eco-repository" retaining a natural environment that was ironically unintentionally created by human negligence of Mother nature. The DMZ also embraces heartbreaking stories of wartime tragedies from 60 years ago.

Panmunjeom

As the only Joint Security Area (JSA) of the UN, Panmunjeom is a symbolic representation of the division of Korea.

Third Tunnel of Aggression

This tunnel, infiltrating South Korea from the North, can be safely and conveniently toured on a monorail.